'Godfather East Africa' auditions come to Kigali
As the East African region braces for the premiere of 'Godfather East Africa' on March 1, Rwanda held its first auditions on Tuesday at the Kimihurura based Envy Club. 18 contenders, including celebrities like Phil Peter, Mr. Africa - Jay Rwanda, Sandra Teta, Vanessa Uwase and models Gigi and Cissy Ngamije, auditioned.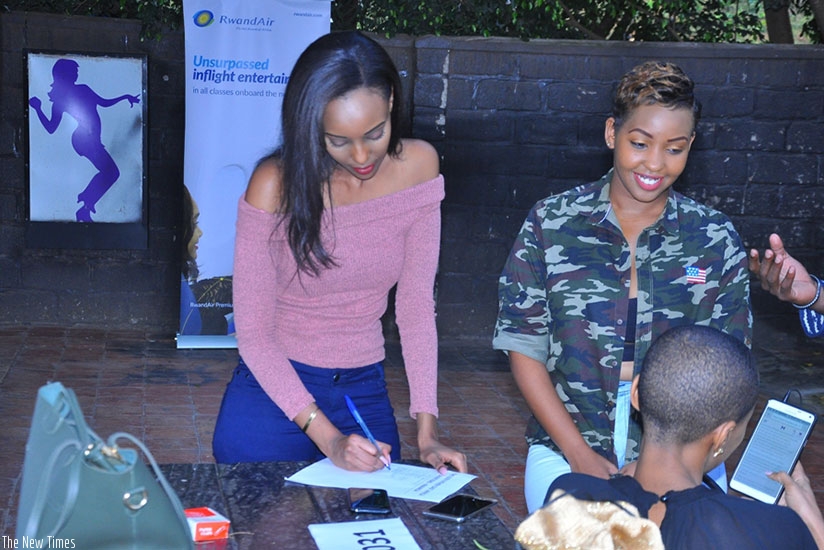 Vanessa Uwase (L) and Sandra Teta at the auditions.