Coffee industry grapples with low farm incomes
On average, the price of coffee at international market is between $2 and $5 depending on quality, but, farmers get only about a third of a dollar for a kilogramme of their coffee cherries.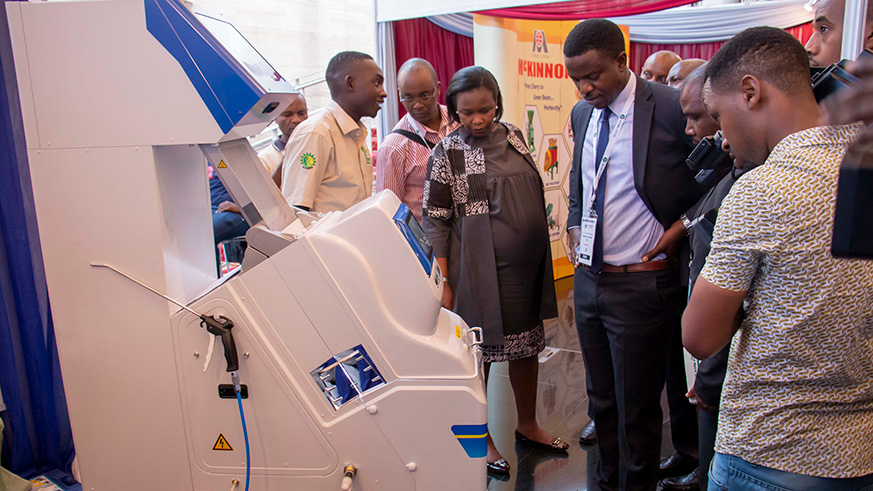 Clare Akamanzi, the chief executive of Rwanda Development Board, with Innocent Lugha Bashungwa, Deputy Minister of Agriculture of Tanzania, and other officials visit a coffee-sorting machine during the African Fine Coffee Conference and Exhibition in Kigali last week. Industry experts believe farmers are still getting far less for their effort compared to other players up the coffee production chain. Emmanuel Kwizera.