Bugesera swamps, where countless Tutsi families were exterminated
The present-day Bugesera District was formerly Kanzenze, Ngenda and Gashora communes and has the biggest number of genocide memorials.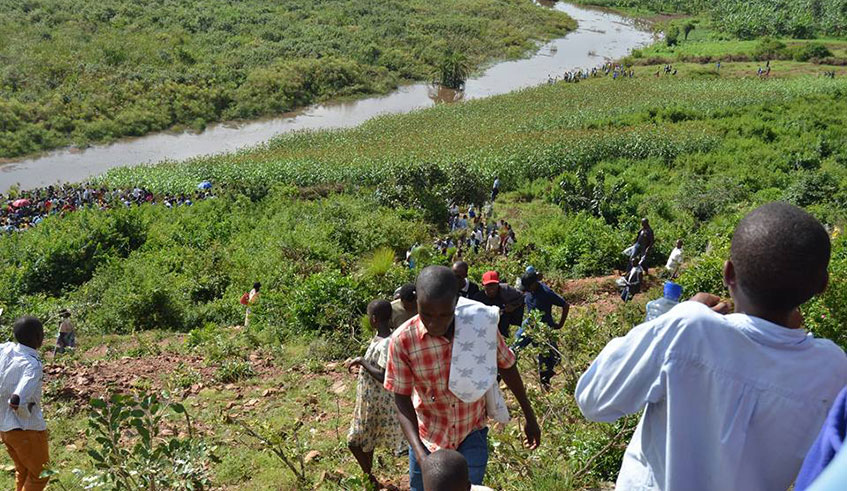 Mourners during a commemorators activity at the part of the swamp where thousands of Tutsi were killed during the Genocide between April and May 1994. Kelly Rwamapera.