Play therapy eases pain for children admitted at CHUK
The Kigali University Teaching Hospital's Pediatric Department is a facility that caters for more than just the medical aspect during children recuperation.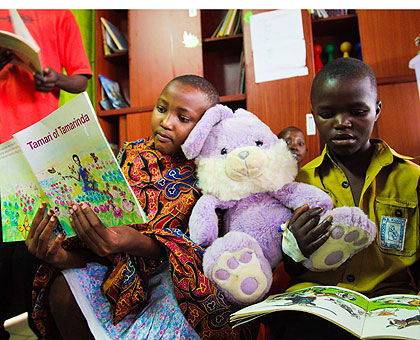 Some of the patients read books (above) and below, take part in a drawing exercise. The New Times/ T. Kisambira.