Is everything okay with your child's report card?
The end of a term usually presents a tumultuous moment for both parents and school-going children. Whereas parents might want to nod their head with satisfaction, students want to present a commendable report card. Therein lies the dilemma and subsequent fraud as the report cards are altered. Collins Mwai looks into the jigsaw;-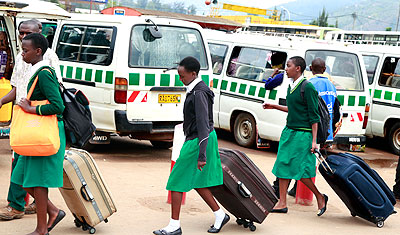 The end of Third Term means your child is returning home with a report card. How much do you scrutinise it to ensure that all is well with the assessment? The New Times/ File.