Govt to eradicate asbestos roofing by 2016
More than one million square metres of asbestos roofing have to be cleared and disposed of by 2016, an exercise that will cost both government and the private sector an estimated Rwf23b.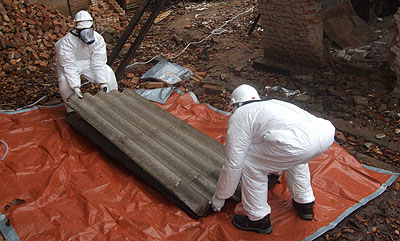 Technicians prepare asbestos roofs for disposal during a past exercise. The New Times/ File.