The magic wand of piggy bank enhances savings in Rutunga
The idea of a piggy bank might not be an entirely new phenomenon, but when it comes with some sweeping magic wand in the savings culture of the citizenry, you would want to take a deeper breathe and focus.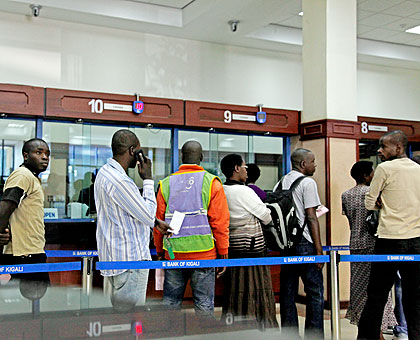 Clients queue to transact in a bank in Kigali. With a piggy bank, Rutunga residents have a future. The New Times/ File.