Schools to adopt mandatory visit of memorial sites
The Ministry of Education is considering making visits to Genocide memorial sites compulsory, an official has said.The disclosure follows last week's President Paul Kagame's commemoration remarks in which he called for the teaching of Genocide in schools so that those who were too young in 1994 or those born after can learn about the consequences of bad leadership, which led to the Genocide in Rwanda.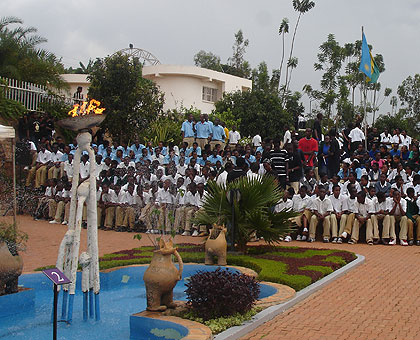 Students at Kigali Genocide Memorial Centre last year. Visiting memorial centres could soon be compulsory for students, according to officials working on curriculum revision . The New ....