Remains of over 2,500 Genocide victims found
Remains of some 2,500 Genocide victims have been discovered buried at Rebero Memorial site, the National Commission for the Fight against Genocide has said.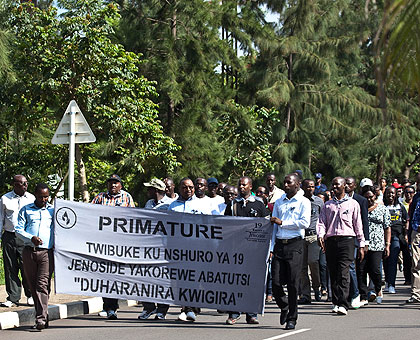 Staff of the Prime Minister's office in a Walk To Remember in honour of the victims of the 1994 Genocide against the Tutsi yesterday. At least 2,500 more remains of victims have been....