Genocide ideology steadily fading from schools
The 1994 Genocide against the  Tutsi left many young survivors not only alone but also a target of occasional threats by genocide ideologists. These acts, words and behaviour are generally what constitute "genocide ideology," writes Jean de la Croix Tabaro. Teachers, education officials, students and local leaders believe that the issue of genocide ideology in schools is weakening following the mechanisms that were put in place to curb it. However this is a continuous process aimed at ensuring that never again should such evil ideas be allowed to develop, especially in the minds of the youth.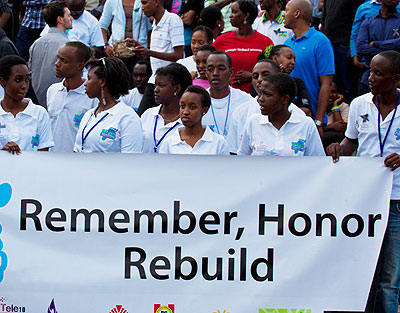 Students take part in the Walk to Remember march on Sunday. Education Times/ Timothy Kisambira.