Kagame wants Genocide themes included in school curricula
President Paul Kagame, yesterday, called for the teaching of Genocide in schools so that those who were very young in 1994 or those born after will learn about the nefarious consequences of bad leadership, which led to the genocide in Rwanda.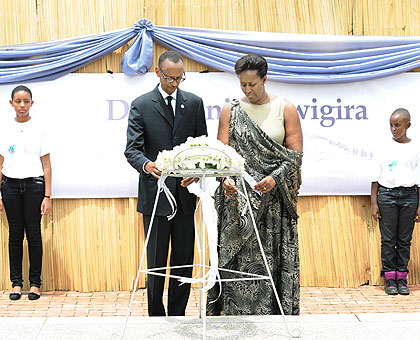 President Paul Kagame and First Lady Jeannette lay a wreath at the Genocide Memorial Centre in Gisozi yesterday. The New Times/ Village Urugwiro.