The secret behind Kicukiro's stellar performance
LEADERS of Kicukiro district, which holds last year's best award for performance contracts, locally known as Imihigo, say the trick lies in putting great emphasis on the costly but rewarding economic development activities, in addition to social welfare, good governance and justice.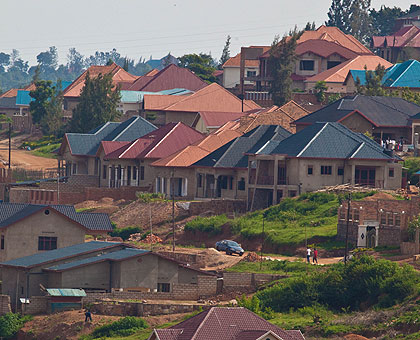 Some of the houses that have recently been constructed in kicukiro District. The New Times/Timothy Kisambira.