Gen. Kayizari, Karabaranga, Mujawamaliya appointed envoys
A cabinet meeting yesterday appointed  Dr Jeanne d'Arc Mujawamaliya, the Rector of Kigali Institute of Science and Technology,  Rwanda's ambassador to Russia. The same meeting also named Lt. Gen. Caesar Kayizari Rwanda's ambassador to Turkey, while Jean Pierre Karabaranga, former Permanent Secretary in Ministry of Culture and Sports was appointed as ambassador to the Netherlands.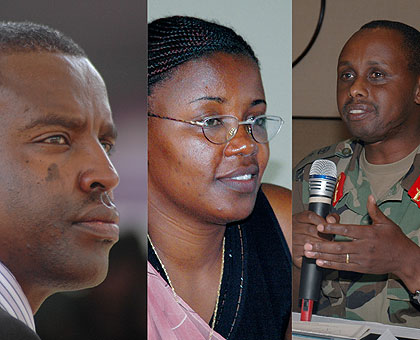 L-R: Karabaranga, Mujawamaliya, Gen. Kayizari.