Espoir lift basketball league title
Unbeaten Espoir celebrated their fourth national basketball league regular season title after trouncing 30-Plus 133-30 on Sunday at the latter's home court at Kimisagara Youth Centre.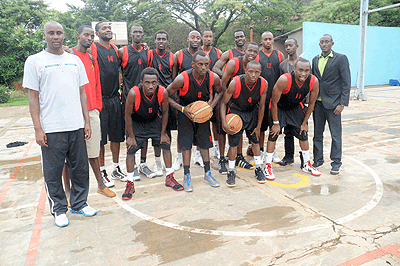 Jean Bahufite (left) has made history by becoming the first coach to lead Espoir to the league title for the first time in eight years with an unbeaten record. The New Times / J. Mbanda.