Kigali's arbitration centre, where dispensing justice meets business
Jurists are encouraging litigants to settle disputes, especially those on breach of contract, out of court to save expenses and time.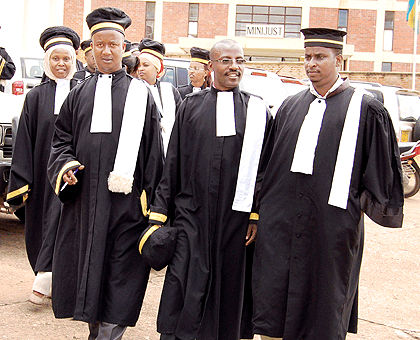 Lawyers at the Justice Ministry headquarters. Arbitration in Kigali is now a fully-fledged entity of the justice system for feuding parties. The New Times/ File.