Kayirebwa trial: Lesson to local media
Last week's Commercial High Court ruling in a case involving traditional music artiste Cécile Kayirebwa, and six radio stations accused of playing her songs illegally opens a relationship era between local artistes and Rwandan broadcasters.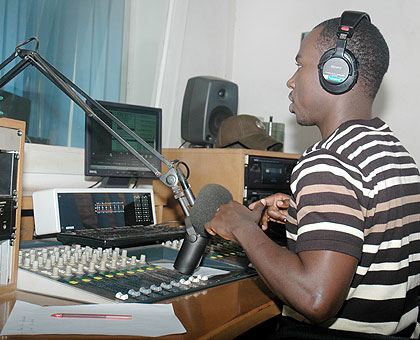 A DJ in a studio of a local radio station. The New Times/ File.