Tigre and Nyamagabe dominate Malaria tourney
On Sunday, Tigre Kata men and Nyamagabe Kumite women dominated the inaugural Malaria Karate tournament which was organised by the Rwanda Karate Federation in partnership with Imbuto Foundation.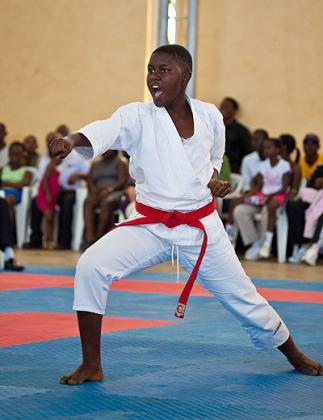 Uwase Lasia of Rubavu-based Zain Karate Club showing off her Kumite skills during the competition on Sunday. The New Times / Courtesy.