Boyer tips Team Rwanda to shine
Team Rwanda coach Jonathan Boyer is optimistic as ever ahead of the 2013 La Tropicale Amissa Bongo International Cycling Tour slated for January 14-20 in Gabon.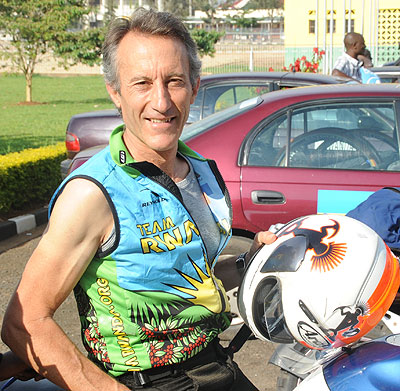 Jonathan Boyer has been key to the transforming cycling in Rwanda since taking over as national team coach in 2007. The New Times / T. Kisambira.