The search for local tourists
Despite being an ideal tourist destination, many Rwandans have continued to ignore the beauty of their country while foreigners remain the best story tellers of the country's beauty and wonders.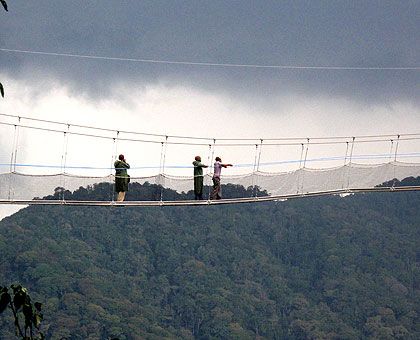 The canopy walk in Nyungwe National Park is one of the various tourist packages that Rwandans have not fully embraced. The New Times/ Timothy Kisambira.