Do Rwandan students abroad get enough orientation?
The recent arrest of three Rwandan students in India for allegedly eve teasing an Indian woman is one of the indications that Rwandans abroad get little or no awareness before they embark on a journey to a foreign country.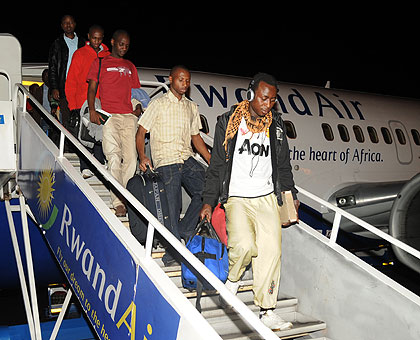 Rwandan students returning from Egypt in 2011. Many Rwandans abroad lack basic knowledge about the culture of the host country. The New Times/ File.