Niyonshuti believes time for Rwandans will come
AFTER yet another disappointing show, Rwanda national cycling team skipper Adrien Niyonshuti believes a Rwandan will win the Tour du Rwanda in future.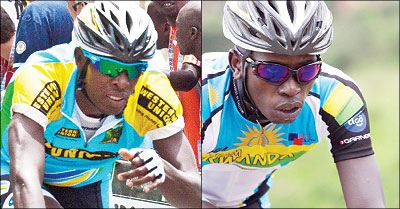 Adrien Niyonshuti finished as the best Rwandan rider in 9th over all position. The New Times/T. Kisambira.Nicodu00e8m Habiyambere finished 9th last year but fell to 30th position this year. The New Times/File.