Bizimungu delighted after first win of season
FOLLOWING three defeats on the trot, Rayon Sport acting head coach Ali Bizimungu expressed his delight after his team secured its first win of the season.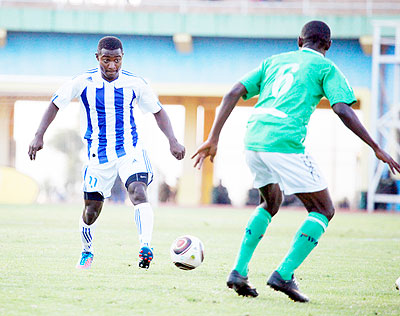 Burundian international midfielder Fuadi Ndayisenga (left) netted the only goal that helped Rayon Sport to their first win of the season on Saturday. The New Times/T. Kisambira.