Sports ministry calls for focus on the youth
After the failure in the London Olympic Games, the Ministry of Sports and Culture has called on the national sports federations to focus on the youth as the country targets better performance in the Rio de Janeiro Games in four years' time.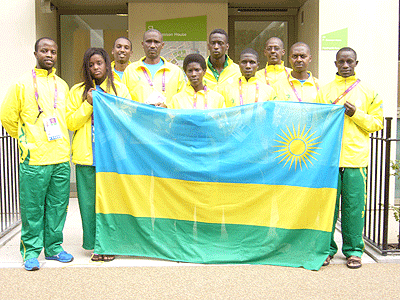 The Rwandan team that participated in the 2012 London Olympic Games. The sports ministry has called for focus on youth for the 2016 Games. The New Times / File.