Kabange moves back to St Eloi Lupopo
APR influential midfielder Kabange Twite is reported to have joined DR Congo's St Eloi Lupopo after his contract with the military side expired last month.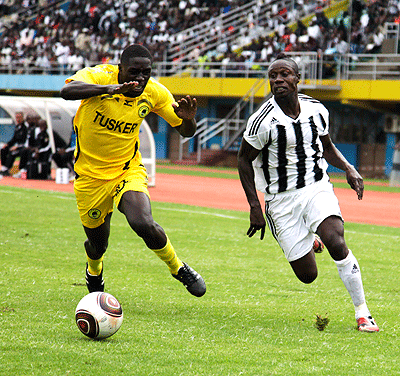 Kabange Twite, (R), who enjoyed five successfull seasons at APR is reported to have rejoined Lupopo in a short deal. The New Times / File.