Move to preserve Genocide remains
NYAMAGABE–In a bid to better safeguard the remains of the 1994 Genocide against the Tutsi, the National Commission for the Fight against Genocide is stepping up efforts to acquire modern technologies to preserve the remains.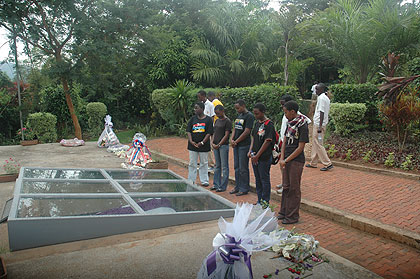 Youth paying tribute to Genocide victims at Kigali Genocide Memorial Centre. The New Times / File.