6,000 Genocide victims laid to rest
HUYE – An estimated 6,000 victims of the 1994 Genocide against the Tutsi were on Sunday re-buried at the newly constructed memorial site in Ngoma sector, Huye district.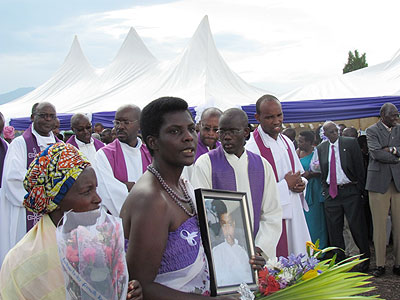 Relatives to the victims of the Genocide and clergymen in a procession during the commemoration event in Huye District. The New Times / J P Bucyensenge.