First Lady champions early childhood development
The First Lady, Jeannette Kagame, has emphasised the importance of investing in early childhood development programmes for the country's growth.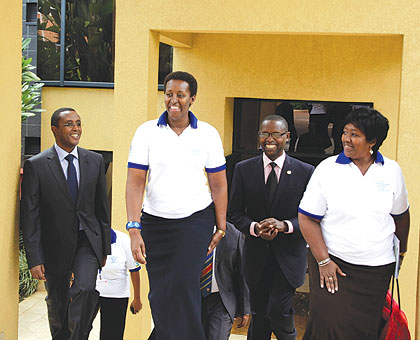 (L-R) Minister of Education, Vincent Biruta; First Lady Jeannette Kagame; Minister of State for Primary and Secondary Education, Mathias Harebamungu; and Health Minister, Agnes Binagwaho; after the meeting yesterday. The New Times / Timothy Kisambira.