Uwinkindi finally arrives in Kigali
Genocide suspect Jean Bosco Uwinkindi this evening arrived in the Rwandan capital Kigali hours after losing a petition for a stay of his transfer from the International Criminal Tribunal for Rwanda (ICTR).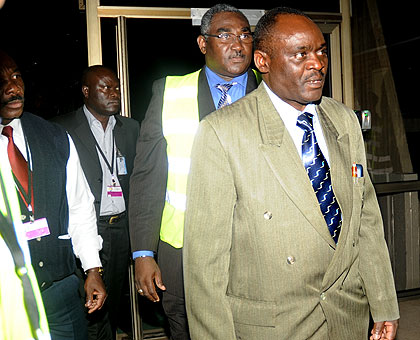 Jean Uwinkindi on arrival at Kigali International Airport. Behind him is Roland Amousouga the ICTR Spokesman. The New Times/ John Mbanda.