RCS graduates first cohort of inmate trainees
One of inmates trainees who graduated at RCS TVET Center at Mageragere on May 26. Seen here recieves her certificate during the graduation ceremony. All Photos by Craish Bahizi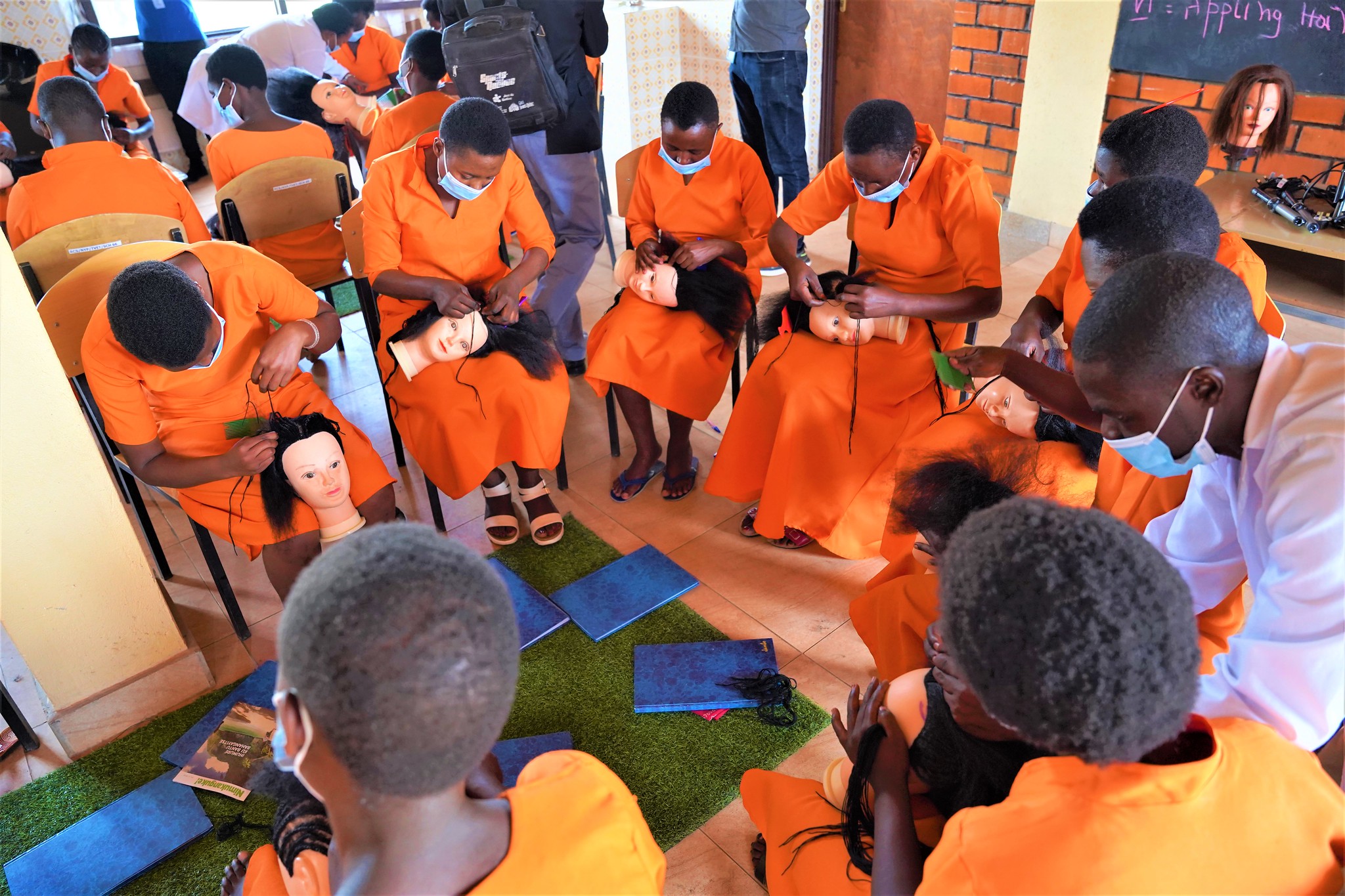 Women who study in Hair dressing option during a practical exercise at Nyarugenge Prison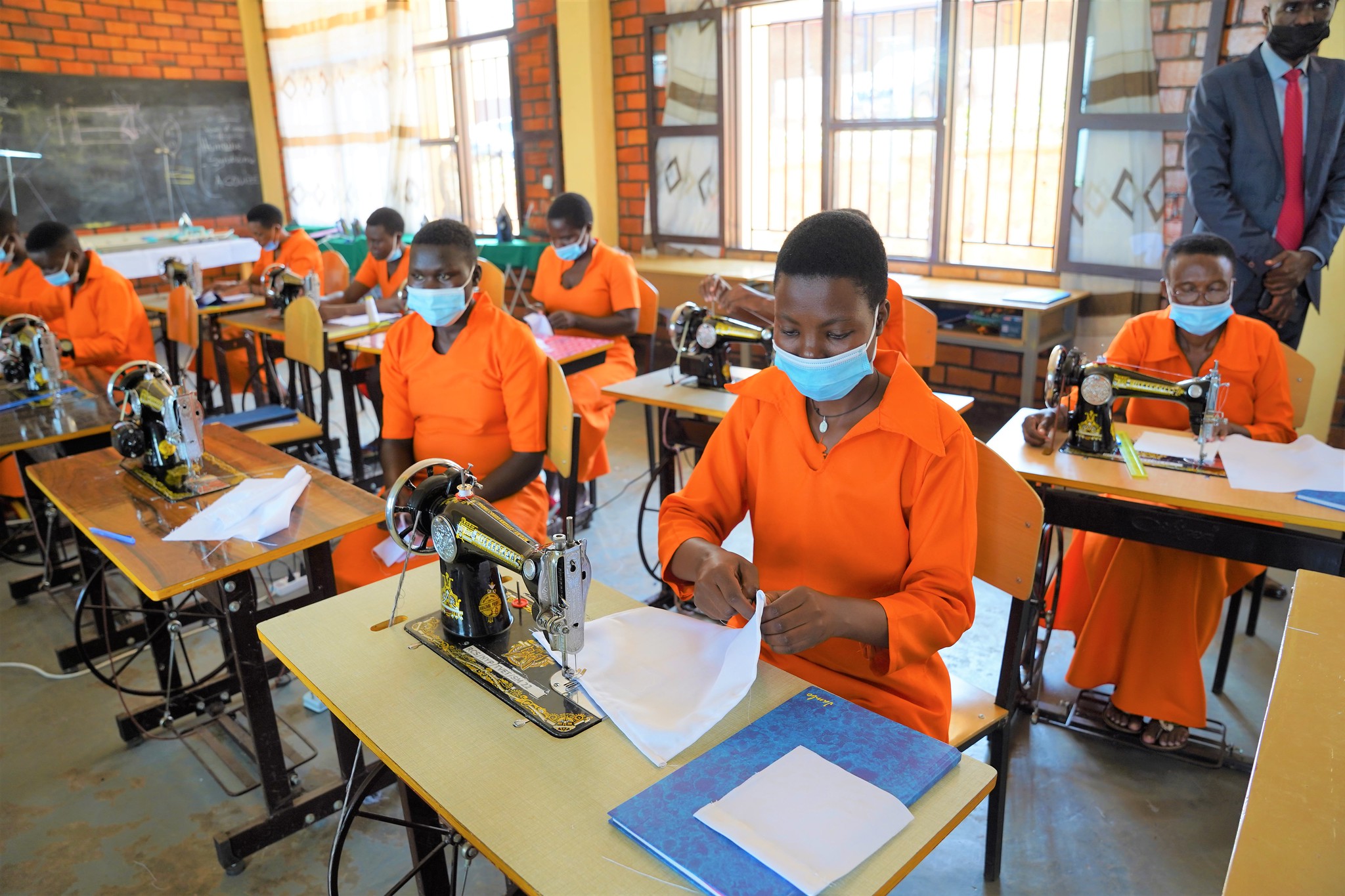 A class of inmates who study tailoring during their practices on May 26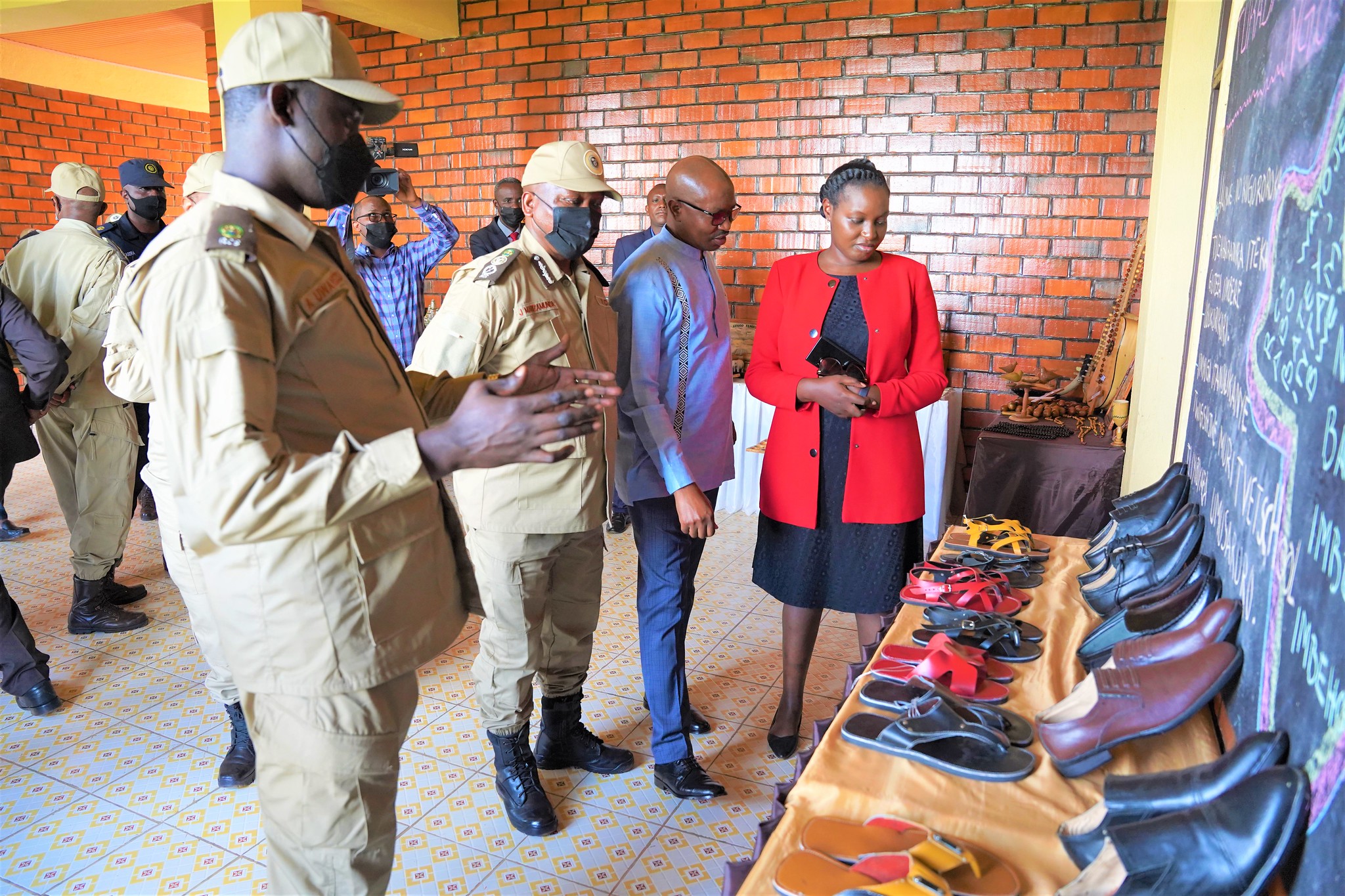 Minister of Interior Alfred Gasana and Minister of State in charge of ICT and TVET ,Claudette Irere visit a mini expo that showcases different products made by inmates. All photos by Craish Bahizi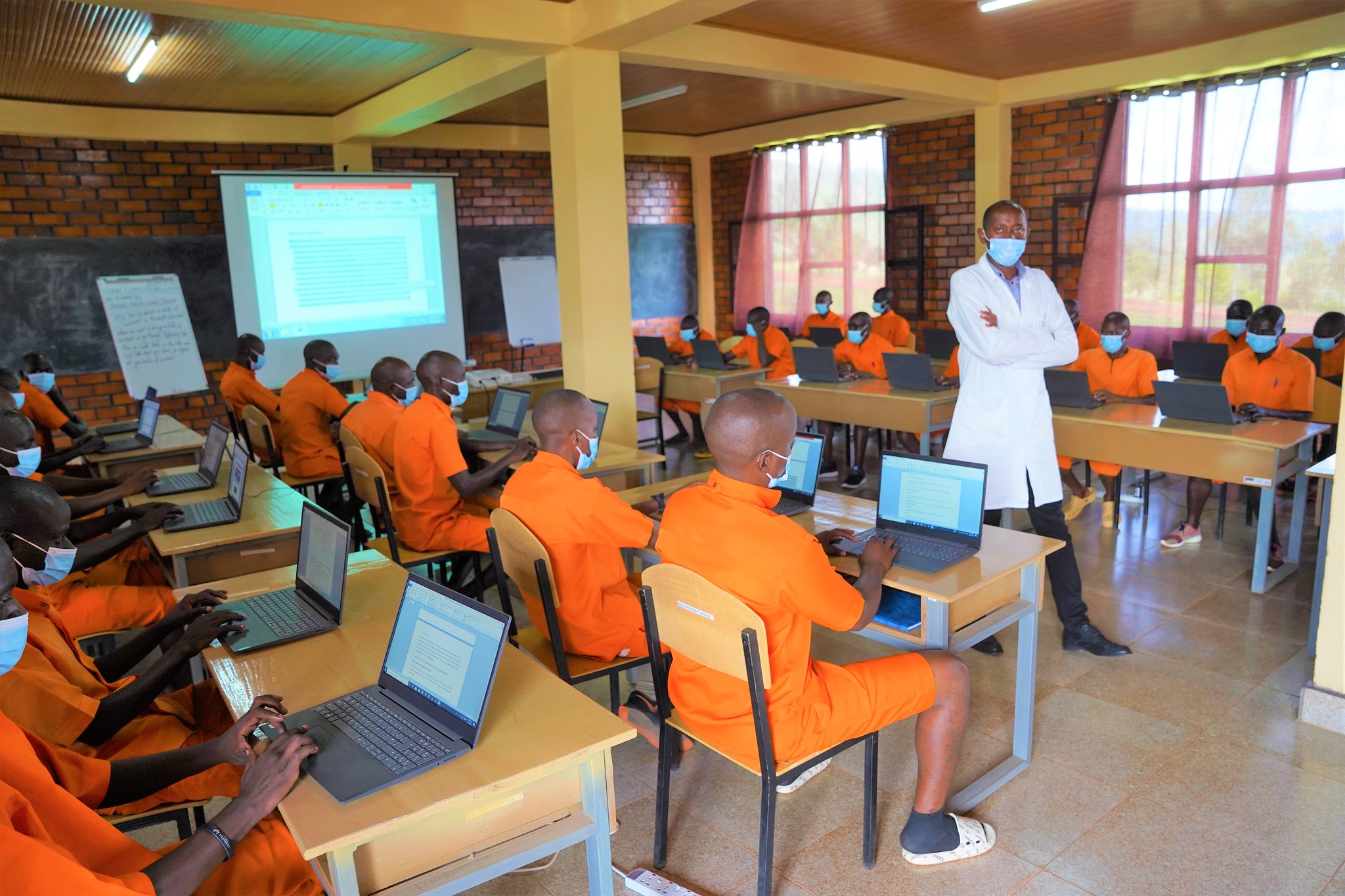 Inmates were equipped with skills in hairdressing, ICT, automobile mechanics, and tailoring.
Callixte Nsabimana Sankara (c) with other inmates follow different plays organized by their mates to sensitize the importance of having a TVET school at the prison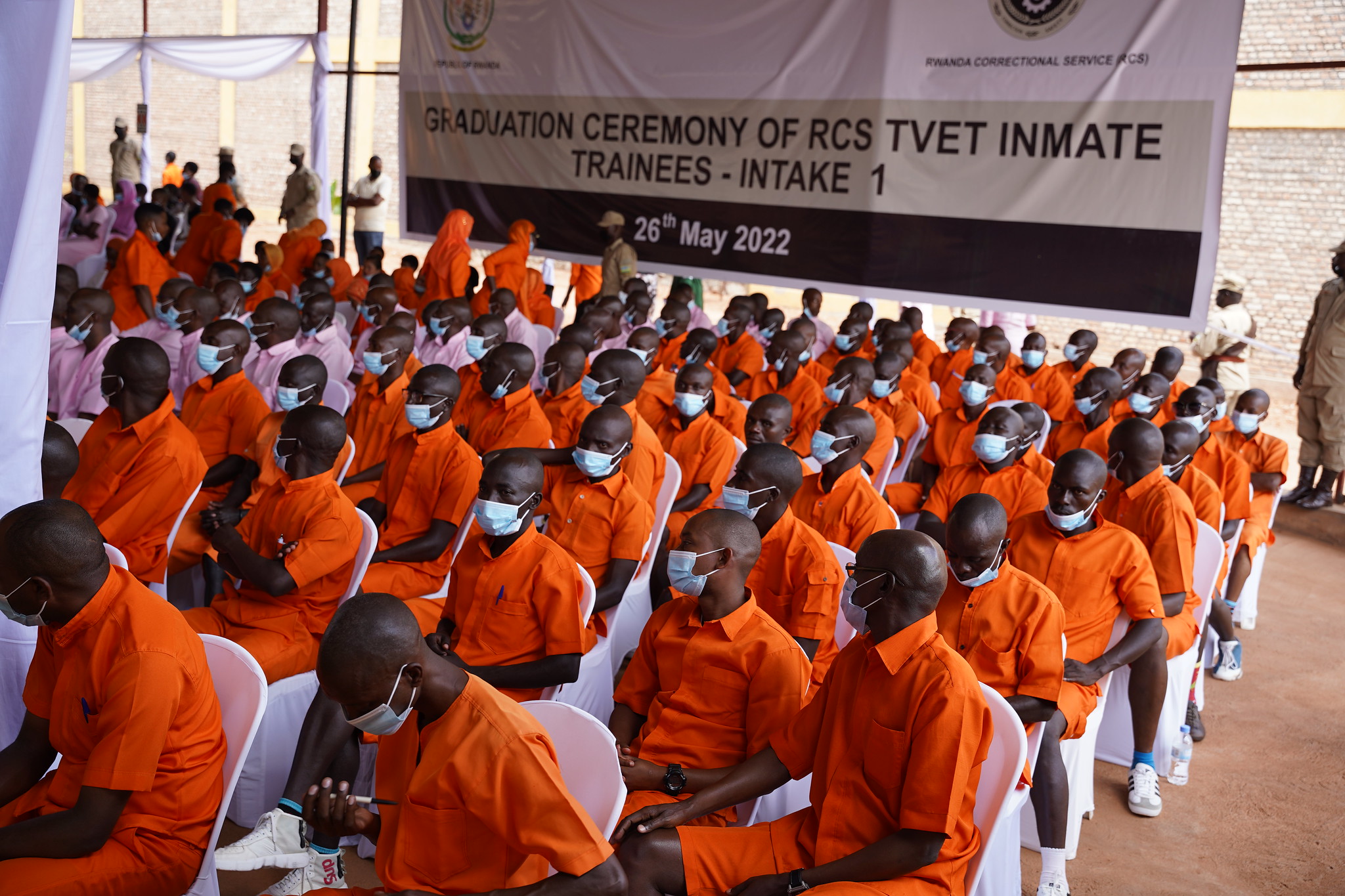 The graduated inmates have a lot of joy and eagerly want to use their newly acquired skills.
One of inmates trainees who graduated at RCS TVET Center at Mageragere on May 26. Seen here receives her certificate during the graduation ceremony. All Photos by Craish Bahizi
Minister of interior Alfred Gasana delivers remarks during the graduation ceremony
Claudette Irere, Rwanda's Minister of State in charge of TVET and ICT at the Ministry of Education speaks at the event .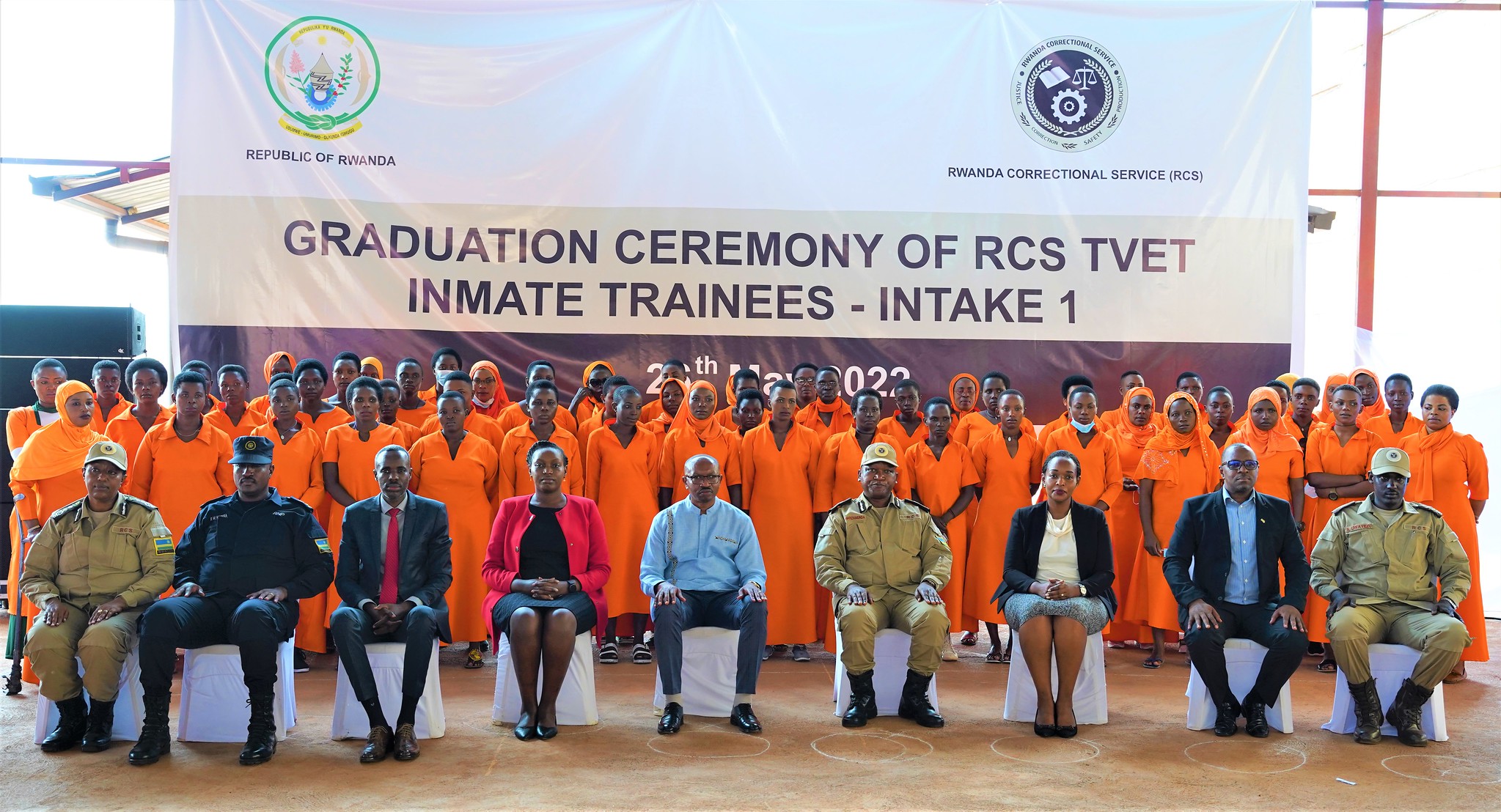 Officials pose for a group photo with graduates who completed their courses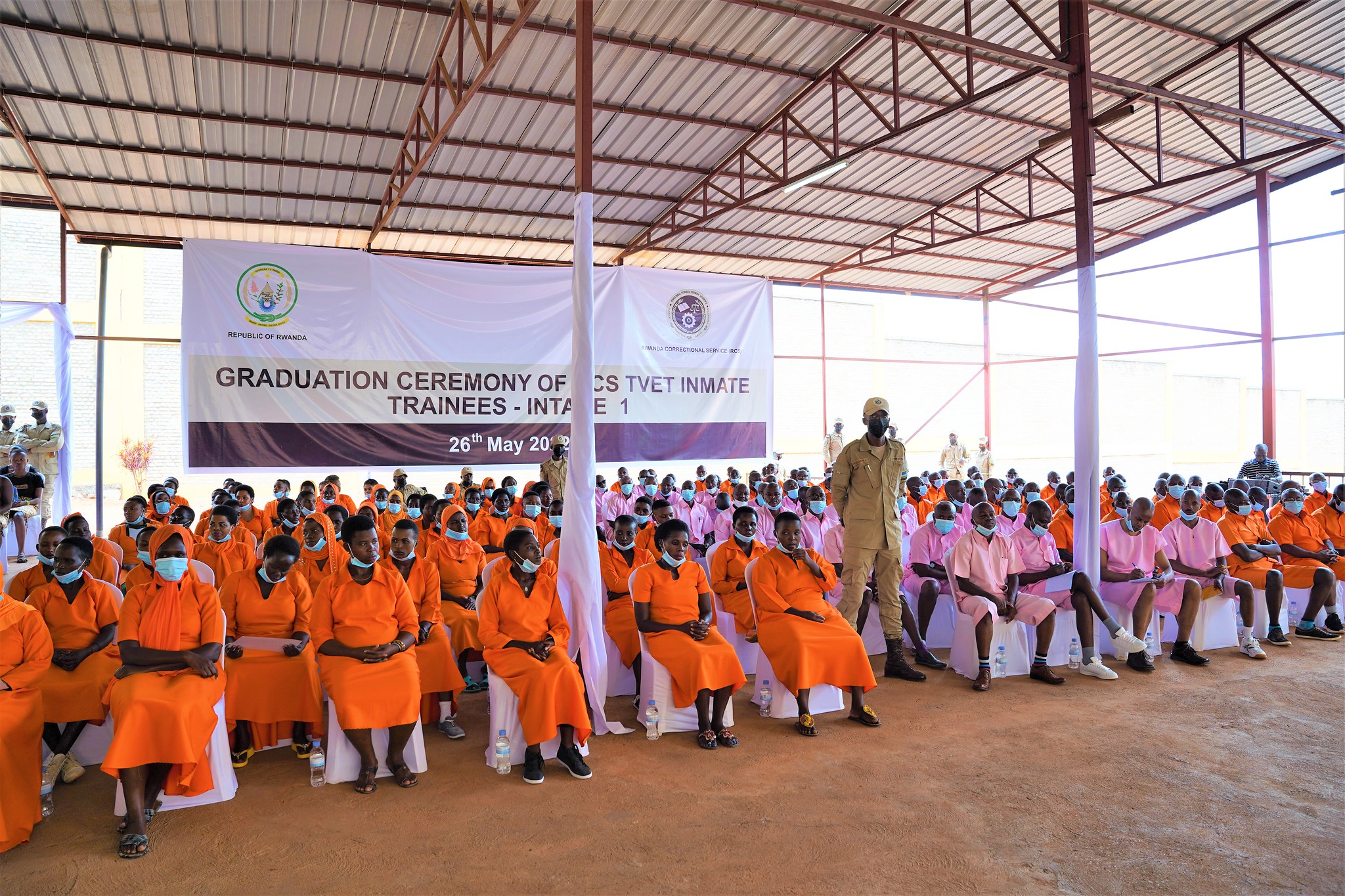 Officials pose for a group photo with graduates who completed their courses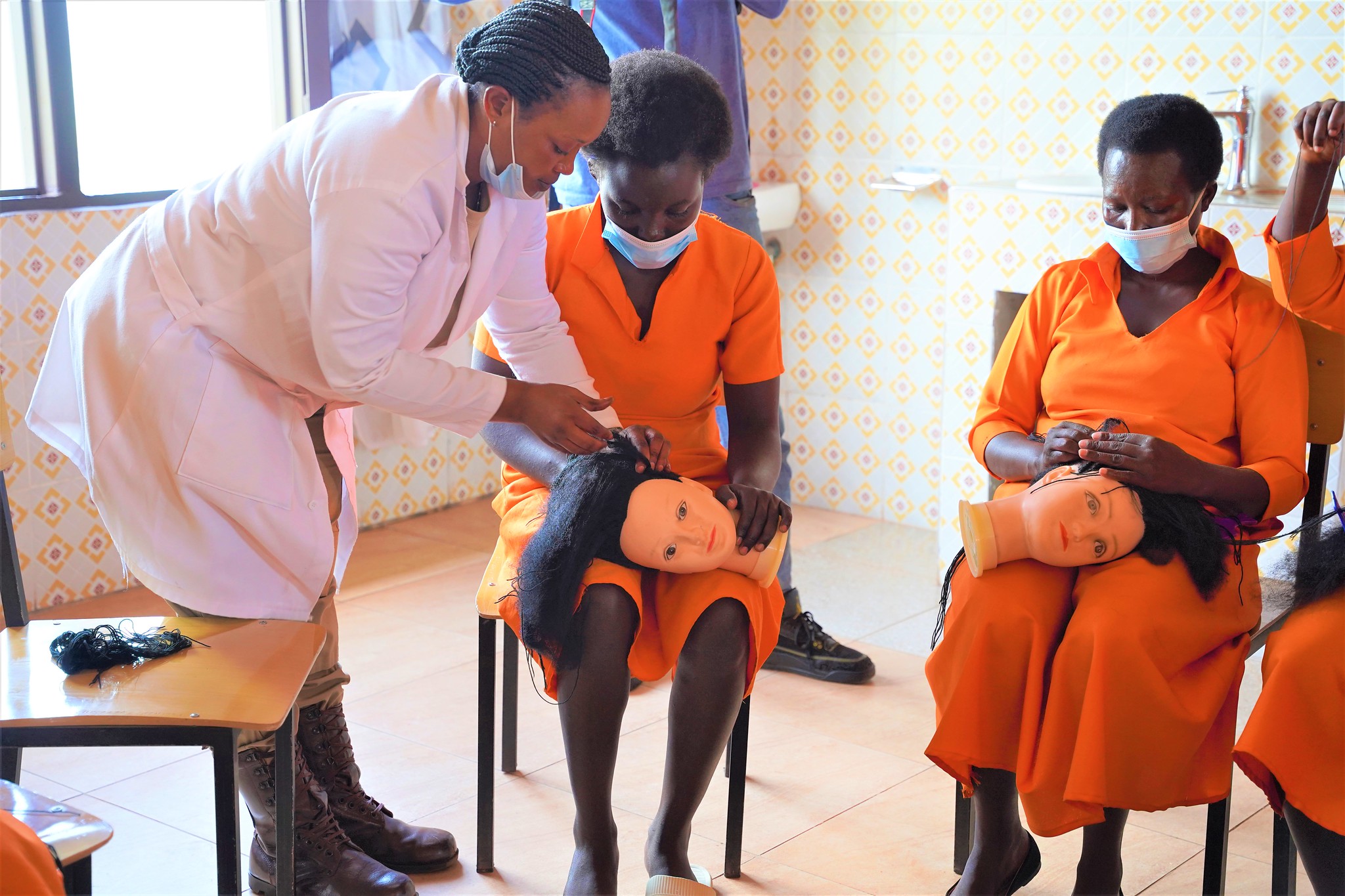 A trainer helps trainees during a hair dressing course at the Center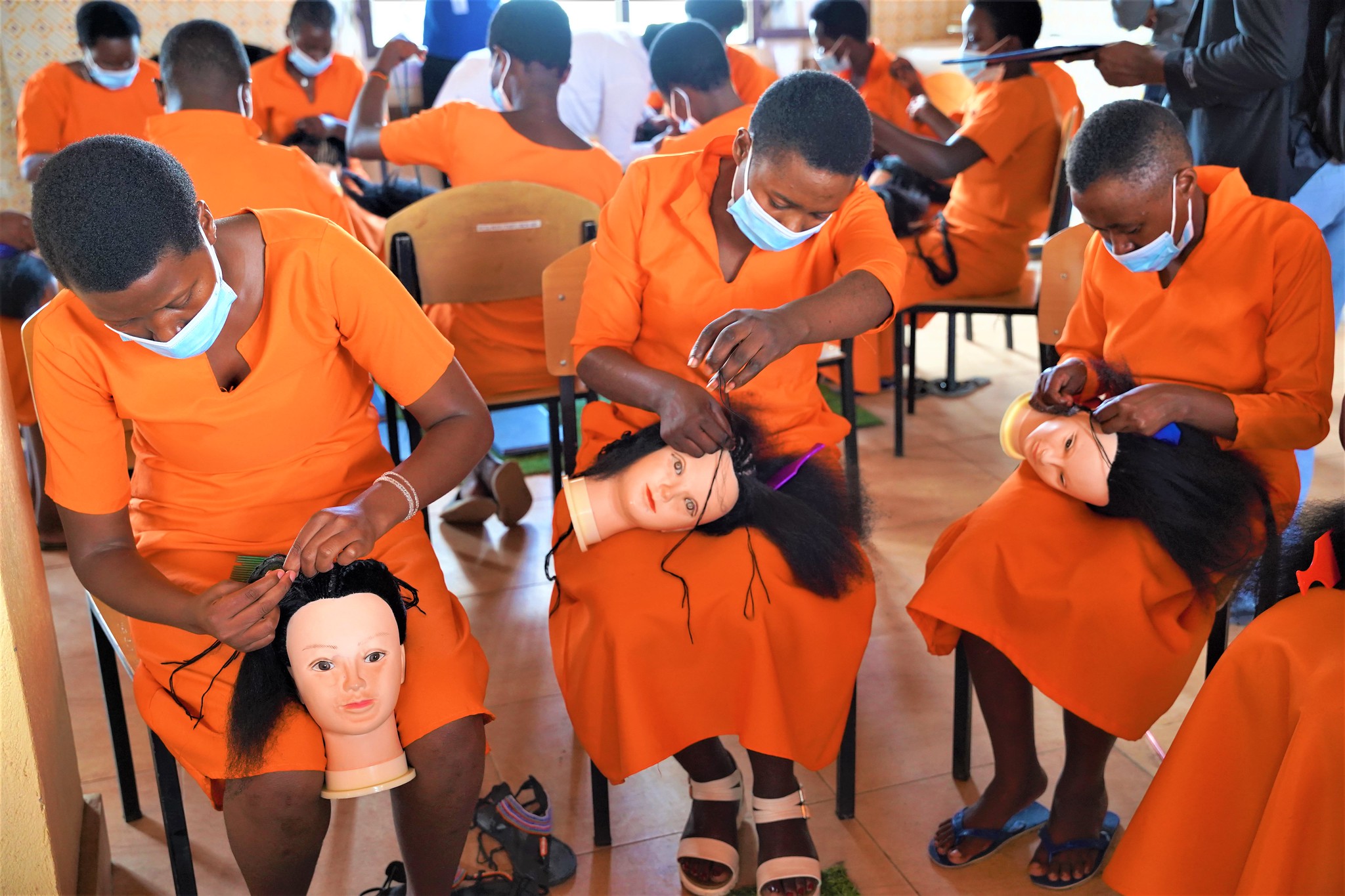 A trainer helps trainees during a hair dressing course at the Center