Kagame congratulates Macron on re-election
Macron became the first sitting French president to win a second term in 20 years after defeating far-right candidate Marine Le Pen in Sunday's run-off.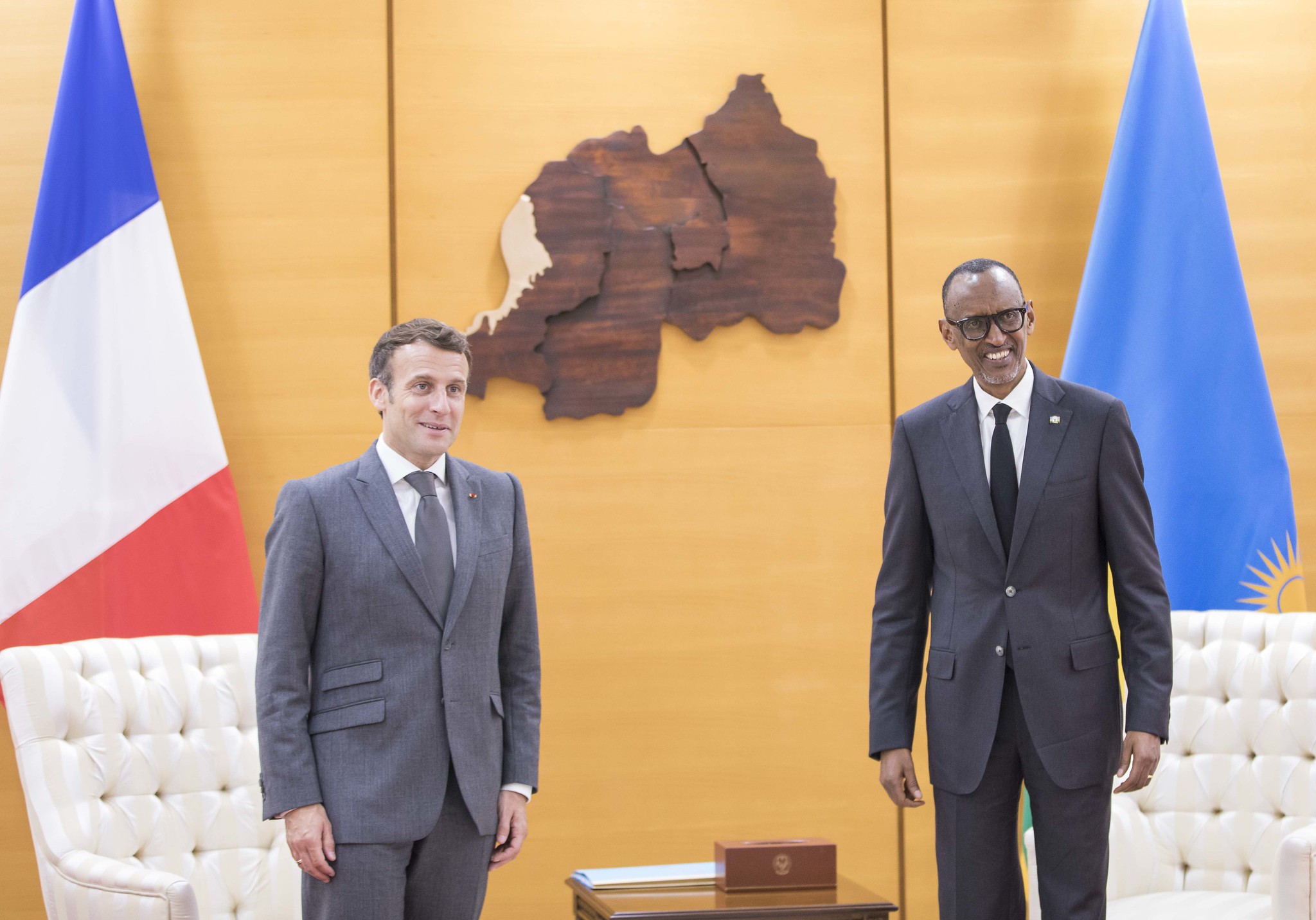 Presidents Kagame and Macron at Village Urugwiro in Kigali during the French president's visit to Rwanda in May 2021. The two leaders enjoy close ties.