Thousands of youths turn up for mass NIDA photography as Covid restrictions are eased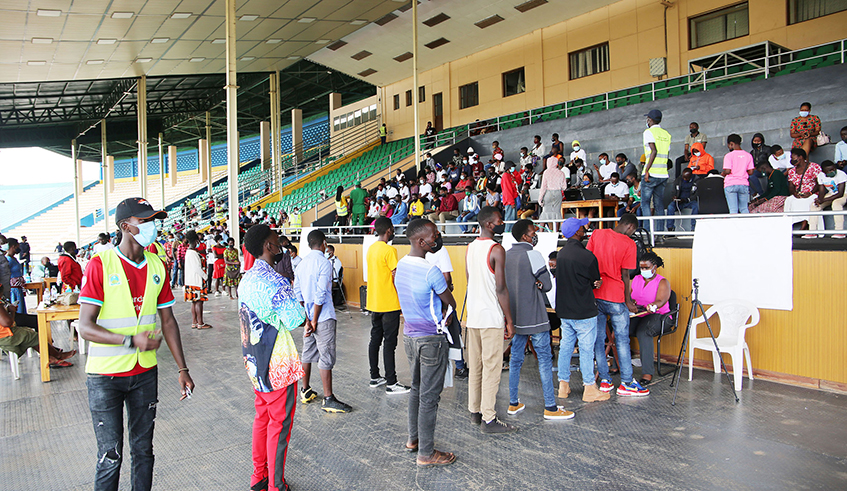 Some of the youth who turned up for taking of their photographs to allow them get their national identity cards at Amahoro National Stadium in Remera. According to NIDA, the exercise was suspended early last year following the outbreak of Covid-19. / Photo: Craish Bahizi.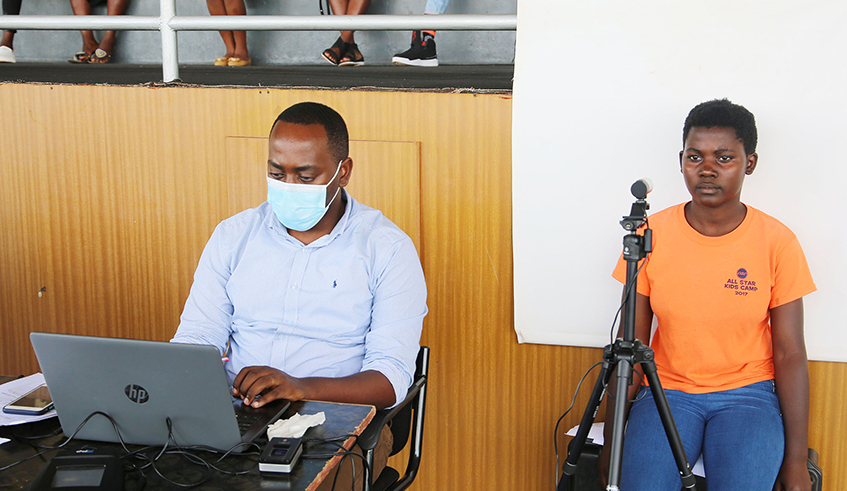 A young girl is photographed by an employee of the National Identification Agency at Amahoro Stadium on Monday, September 27. / Photo: Craish Bahizi.