Five takeaways as UNCHR boss Grandi tours Gashora camp for asylum seekers
Filipo Grandi: I am impressed by the work done by the government, I enjoyed talking to people here. They have gone through incredible suffering, so this centre is really lifesaving for them not only because through here they find a future but also they are taken care of here.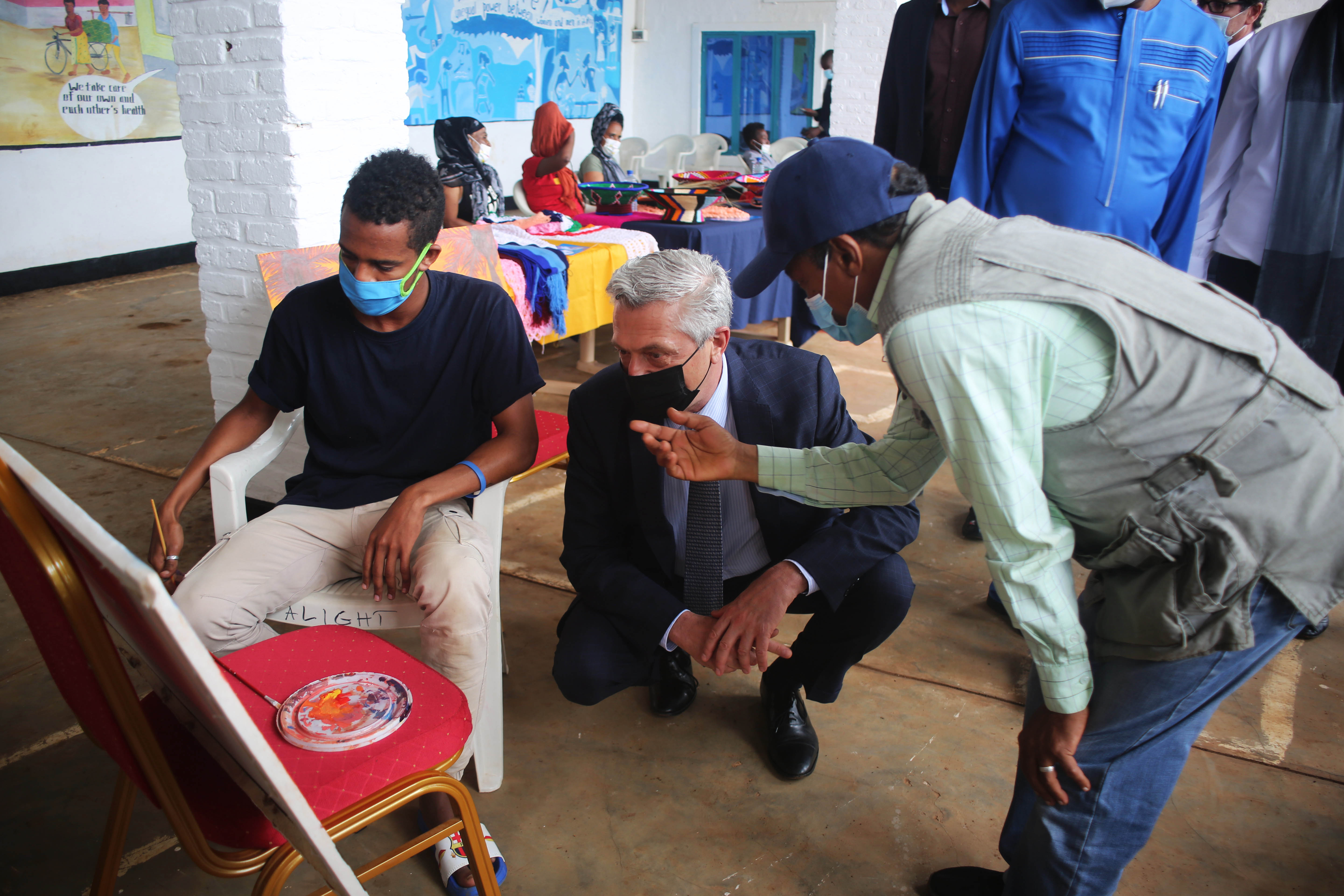 UN High Commissioner for Refugees, Filipo Grandi (centre) looks on as one of the asylum seeker at Gashora Emergency Transit Centre in Bugesera district draws a painting. Grandi described the centre as a lifesaving facility which has given a new lease of life to these African nationals.