Artificial intelligence to revolutionise health in lower-income countries
A new report backed by Novartis Foundation and Microsoft has found that lower-income countries are robustly leveraging artificial intelligence (AI) to step up their health systems during and post the pandemic.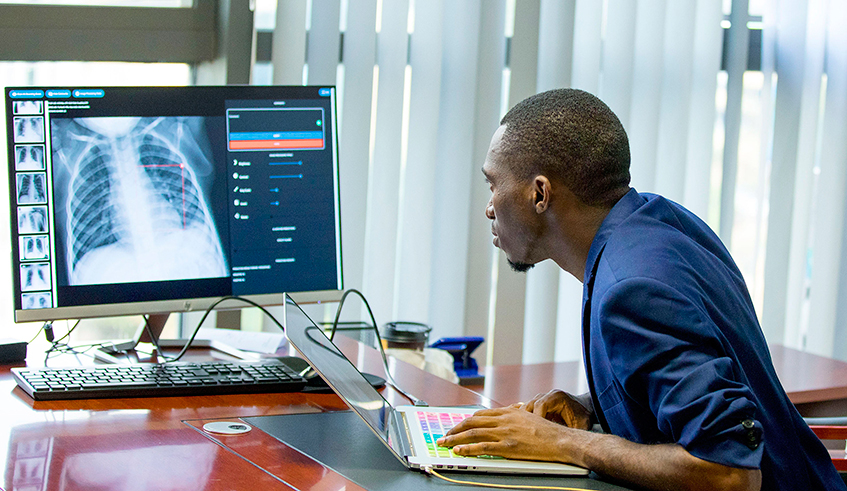 Audace Nakeshimana, the founder of Insightiv, a Rwandan startup, demonstrates how Artificial Intelligence algorithms can be used in automated detection of Covid-19 from medical images. / Photo: File.