Kigali City Market passes Covid-19 test, re-opens today
A glimpse of preparations ahead of the reopening of Kigali City Market. As the market opens on September 3, serious emphasis has been put on social distancing guidelines for vendors and buyers in order to control the spread of Covid-19. / Photo: Dan Nsengiyumva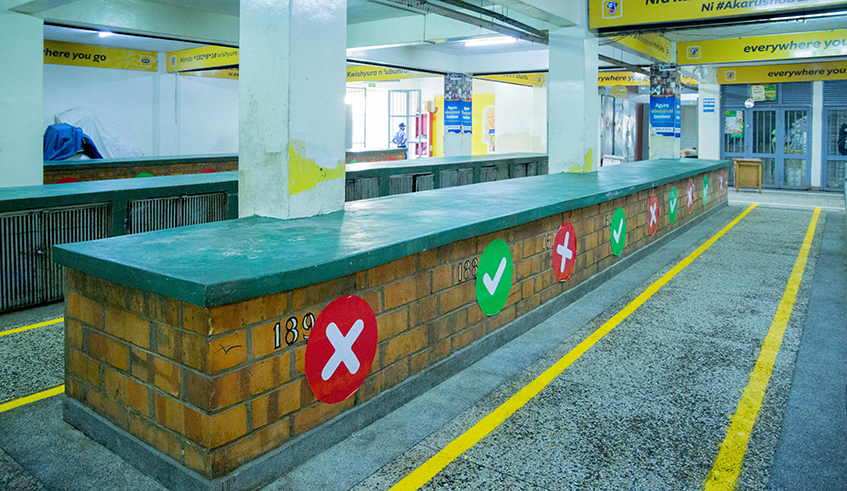 A glimpse of preparations ahead of the reopening of Kigali City Market. As the market opens on September 3, serious emphasis has been put on social distancing guidelines for vendors and buyers in order to control the spread of Covid-19. / Photo: Dan Nsengiyumva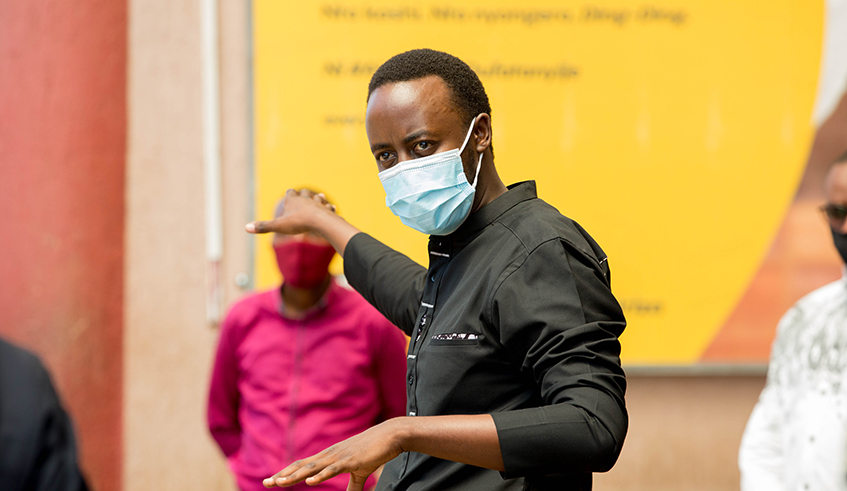 Edwin Musinga, Managing Director of Nyarugenge City Market explaining measures in place to prevent Covid-19.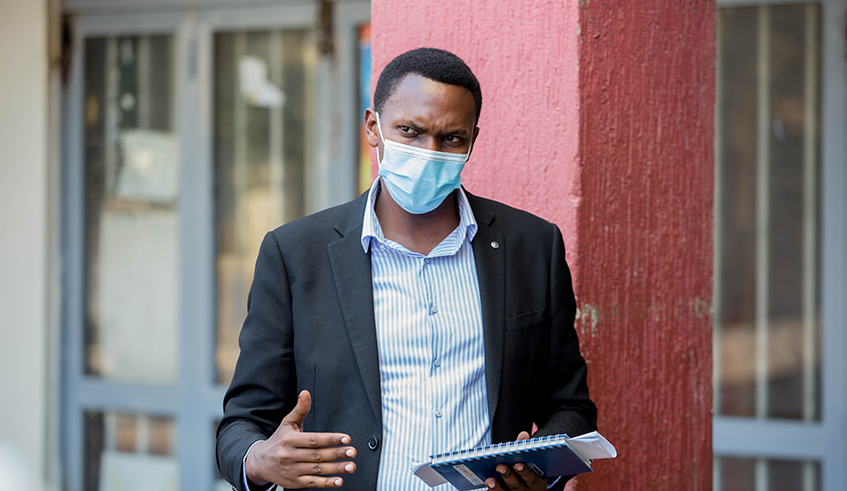 Nyarugenge District Executive Administrator Emmy Ngabonziza led the inspection team.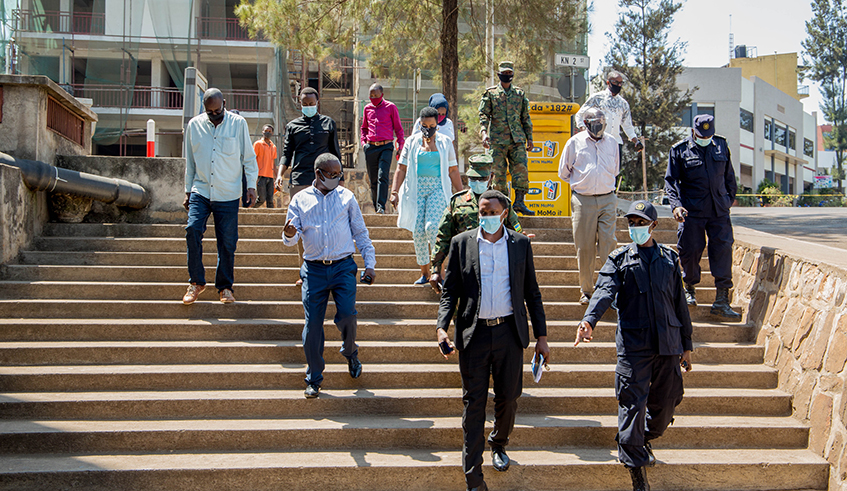 A large delegation from Nyarugenge District, the City of Kigali and the Police toured Nyarugenge City Market Wednesday to inspect new Covid-19 preventive measures.
Eateries in the market were asked to respect the recommended 2-meter distance between tables.