Kagame: Mozambique peace pact promises end to decades of conflict
The new agreement follows another signed earlier in August between President Filipe Nyusi of Mozambique with RENAMO, ending decades of hostilities and a war that killed a million people.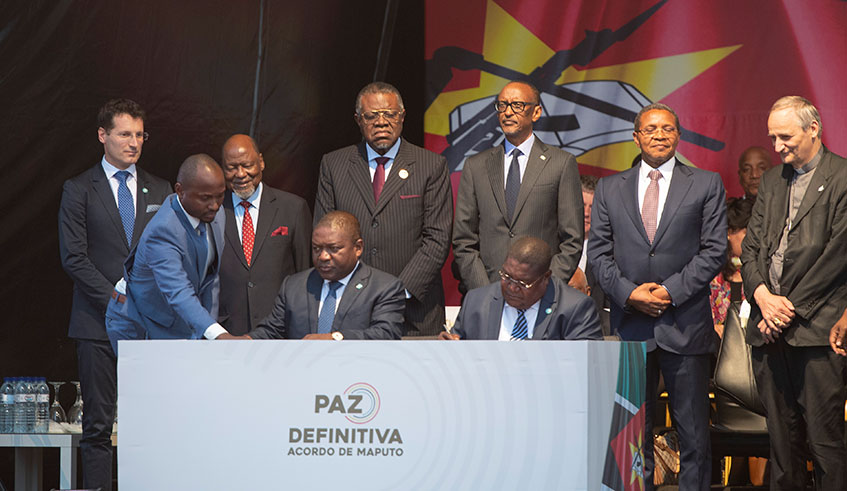 President Kagame and other African leaders witnessing the signing of a peace and reconciliation agreement between President Filipe Nyunsi of Mozambique (sitting, left) on behalf of the ruling FRELIMO party and the head of the opposition RENAMO in an event held in Maputo yesterday. The pact brings an end to a decades-long conflict in which up to a million people have been killed. Village Urugwiro.