Kagame makes case for African digital identity
Kagame: Digital identity is the start of a long and valuable chain of capabilities that make citizens better able to participate productively in the regional and global economy.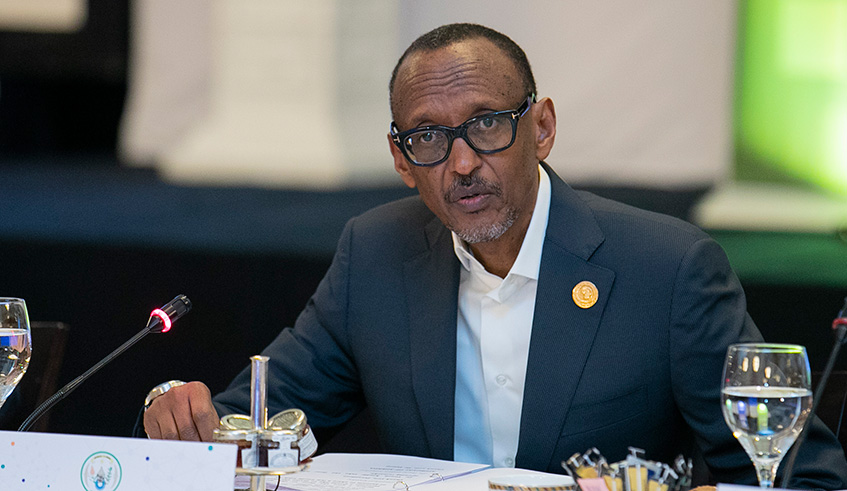 President Kagame speaks at a u201cHigh-Level Lunch on Digital Transformation in Africau201d on the sidelines of the 32nd Ordinary Session of the African Union in Addis Ababa, Ethiopia yesterday. Kagame has backed the on-going efforts by the African Union (AU) to further accelerate the adoption of digital identities, saying this would shore up citizen inclusion in the global economy. Village Urugwiro.