Kagame: Catholic Church a key partner in unity, devt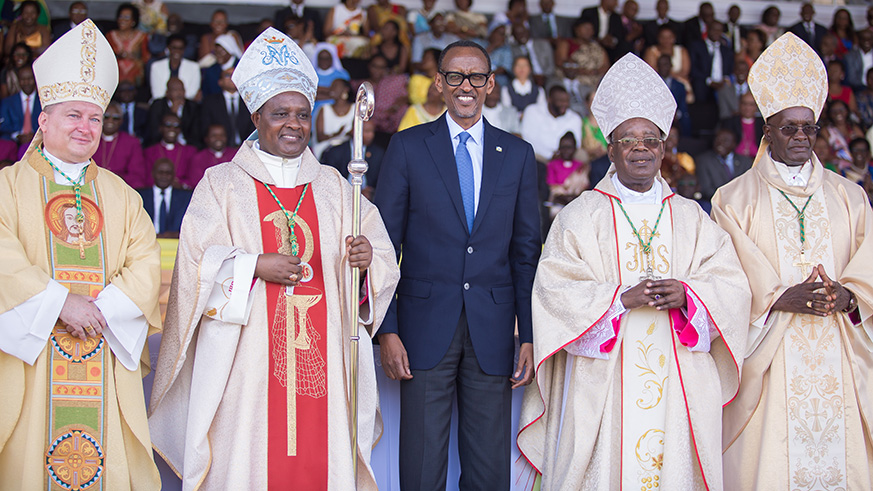 President Paul Kagame with the new Archbishop of Kigali, Antoine Kambanda (second left) and his predecessor Thaddee Ntihinyurwa (second right) during Kambanda's installation at Amahoro National Stadium on Sunday. Others in the photo are Bishop Adrzej Joswowicz, the Apostolic Nuncio of Rwanda (left) and the Archbishop of Gitega Diocese in Burundi, Grace Simon Ntamwana. Nadege Imbabazi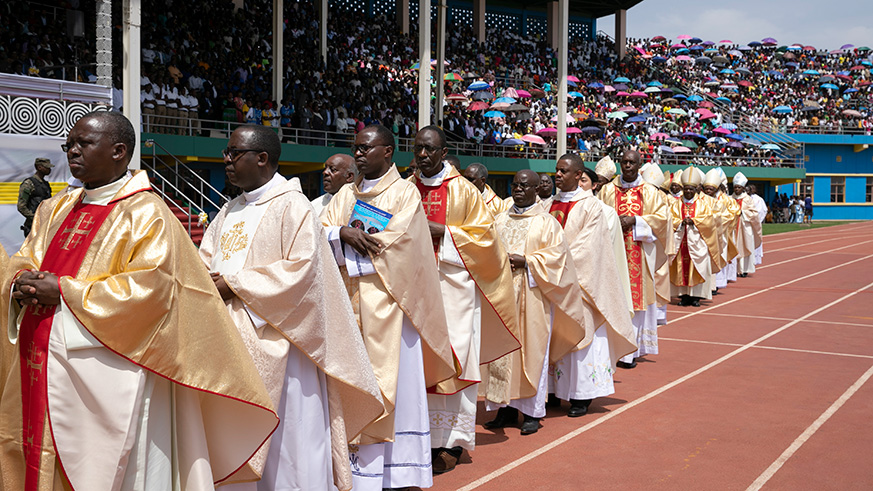 The event was attended by priests from within and outside the country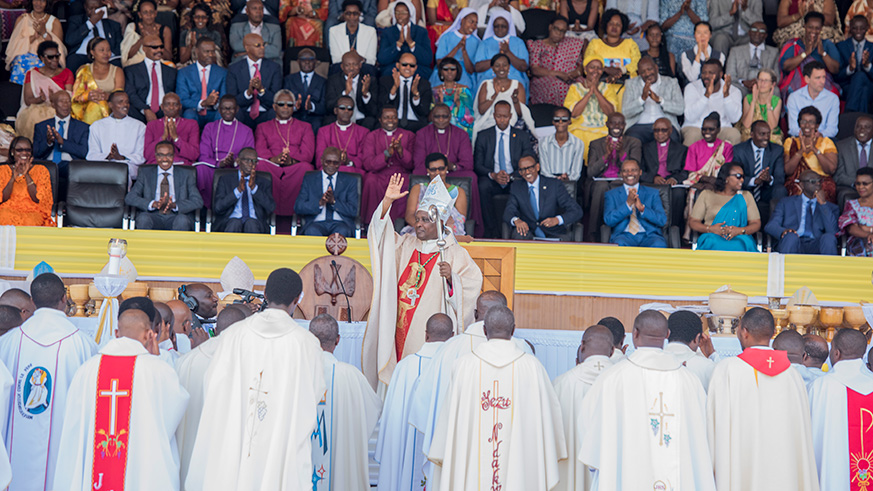 Kambanda has been a bishop for five years, and before then, he led two major seminaries of the Catholic Church of Rwanda.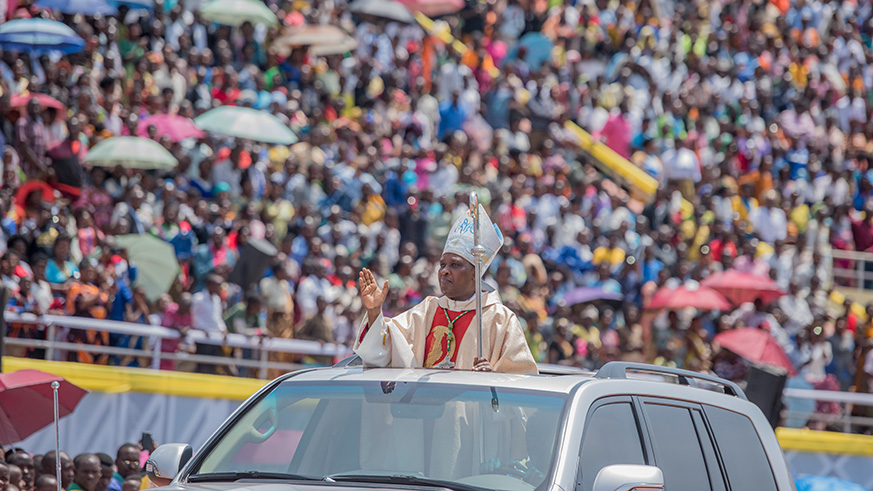 The new Archbishop greeting his flock at Amahoro National Stadium.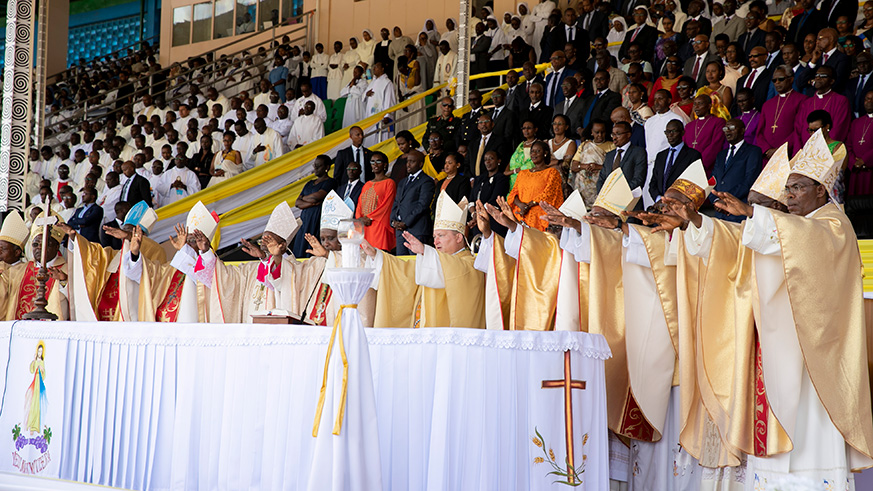 Bishops present bless the congregation.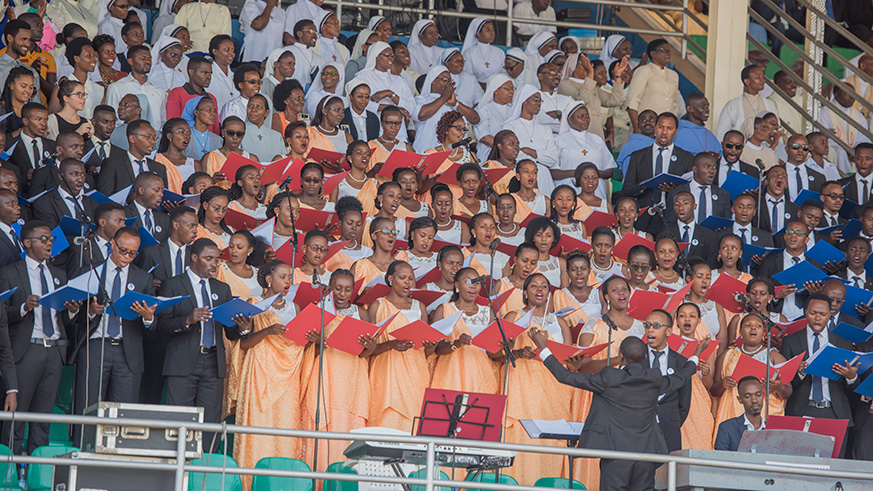 Members of Chorale de Kigali sung during the mass.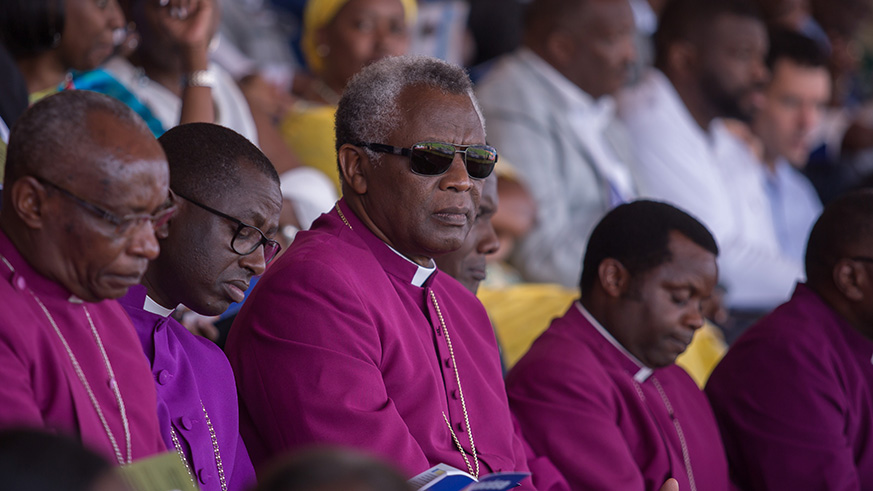 Religious leaders from other denominations also attended the event.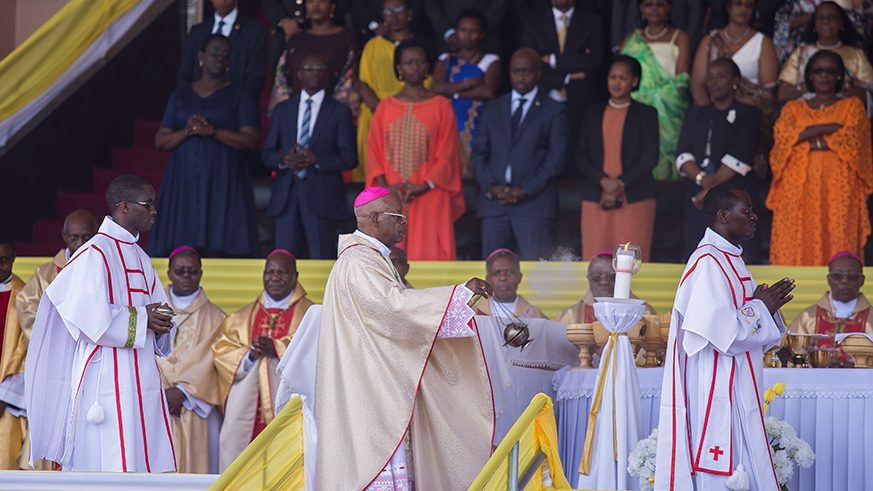 Outgoing Archbishop Ntihinyurwa uses the incense to the congregation during the well-attended service.