Mukangwije, Niyirora crowned Miss and Mister Elegance 2018
Divic Nshongore Niyirora (left) and Rosine Mukangwije after being crowned Mister and Miss Elegance Rwanda 2018. Eddie Nsabimana
The panel of judges was led by Rwanda's top model and Mister Africa International 2017 Jay Rwanda (right).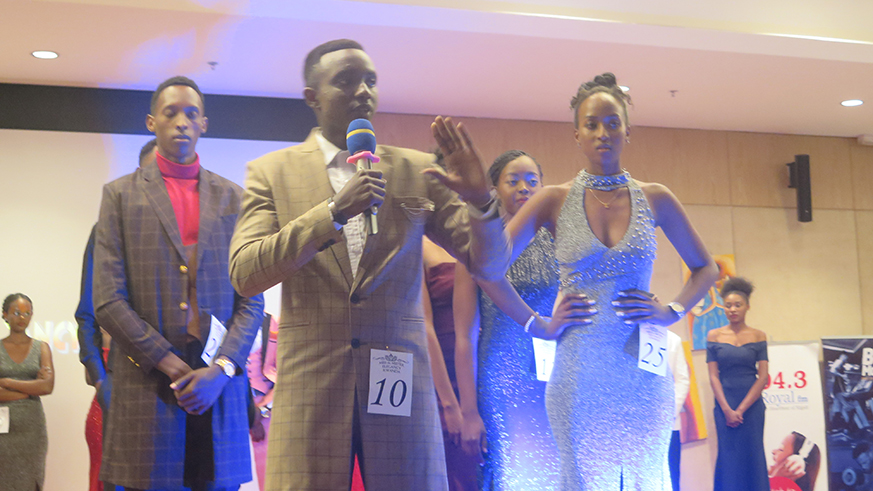 Niyirora presents his project during the Q&A session at the colourful event at Kigali Marriott Hotel on Saturday.
A cross-section of Miss Elegance hopefuls during the show.
Revellers display placards in support of their favourite contestant.