Celebrating Minani Rwema's life
Indahemuka Cultural Troupe members perform at the concert.
Andy Bumuntu on stage.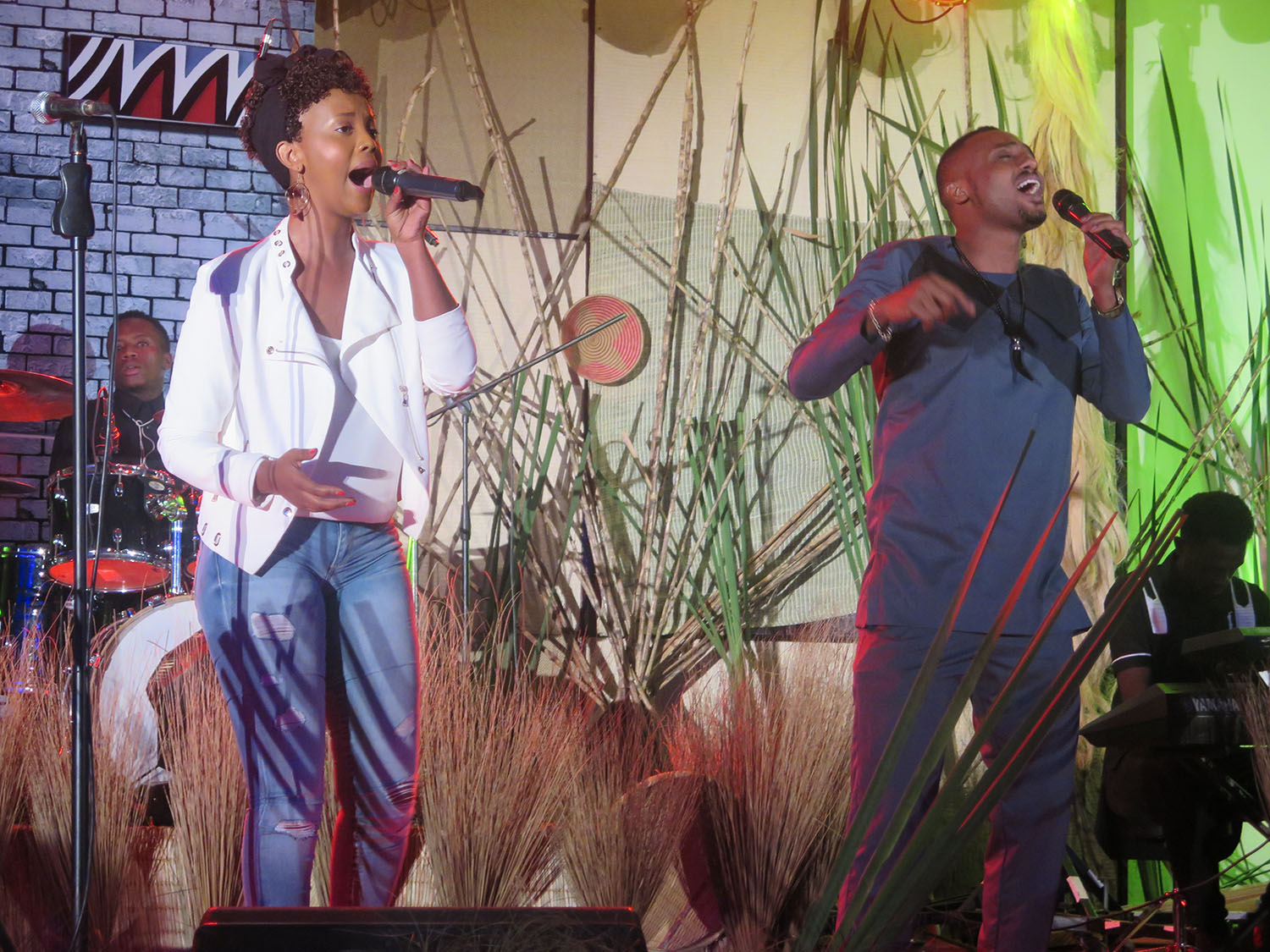 Knowless Butera [L] performs alongside Nyundo School of Music graduate Sheja Kaneza. All photos by Eddie Nsabimana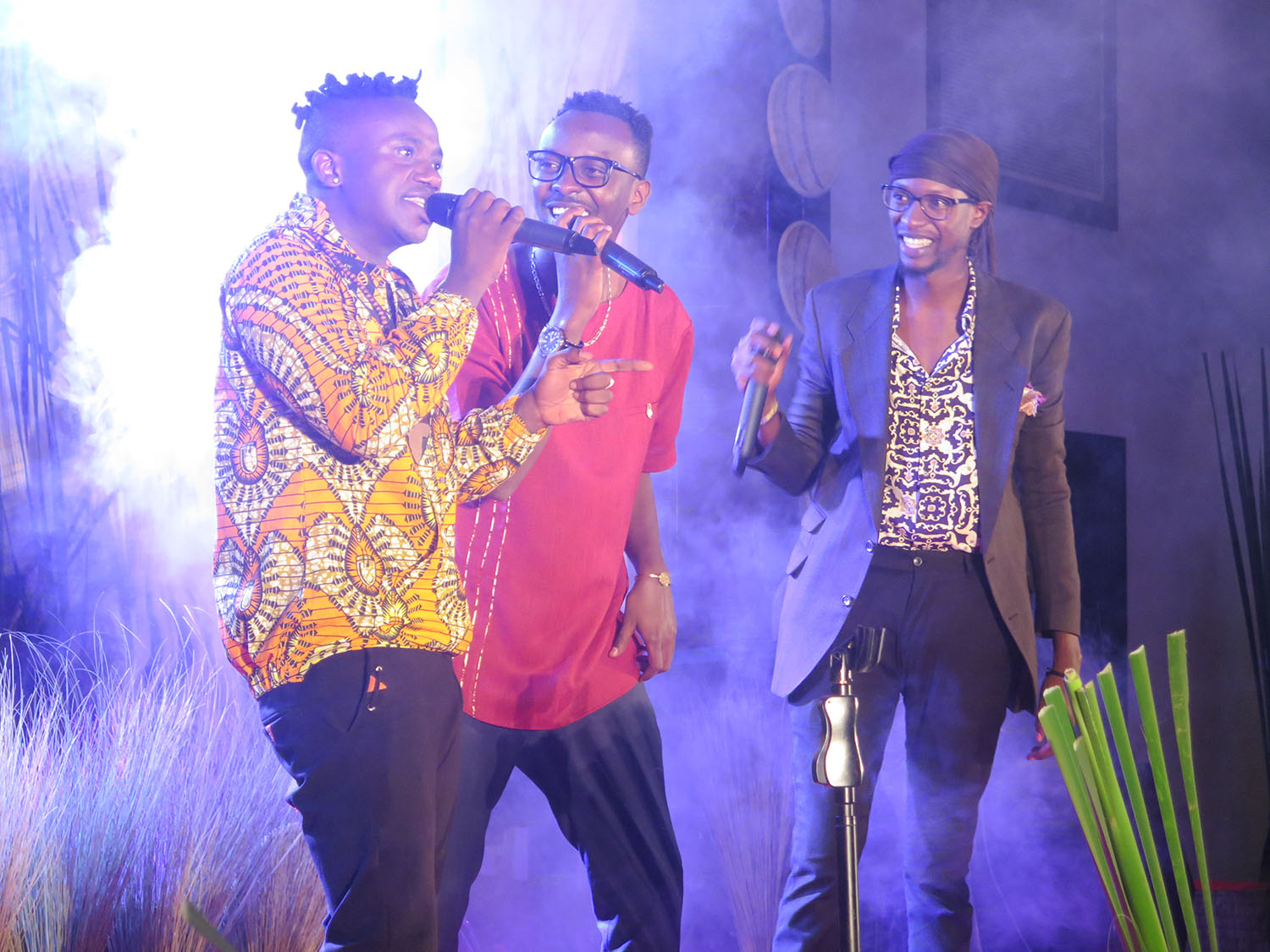 Mani Martin [L] and Jules Sentore [C] with a backup singer during their performance.
Umuliza's parents (front row) attended the concert. Andy Bumuntu on stage.