Rwanda, Mozambique sign five bilateral pacts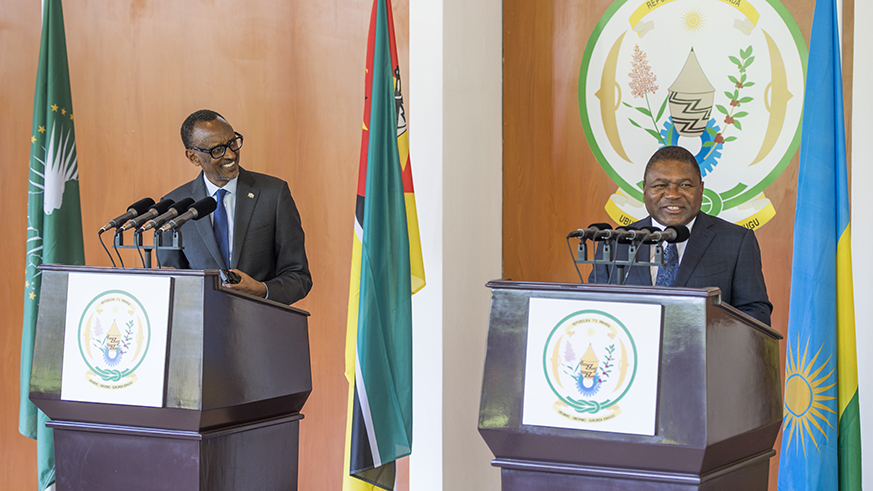 Presidents Paul Kagame and Filipe Nyusi address a joint news conference at Village Urugwiro in Kigali yesterday. The two leaders held talks before officials from both sides signed five bilateral agreements to bolster ties. Village Urugwiro.
President Nyusi during a guided tour of the Kigali Special Economic Zone on Thursday. Sam Ngendahimana.