[FEATURED] Cooperatives Day celebrated with call for more productivity
COTAMONU cooperative leaders posing with awarded trophy.
Three best perfoming coops were awarded with trophies. Photos by Diane Mushimiyimana.
Members of Rubavu-based coops during the celebration of the International Cooperatives Day.
Jean Bosco Harelimana, the Director General of the Rwanda Cooperatives Agency, speaks to the media after the event.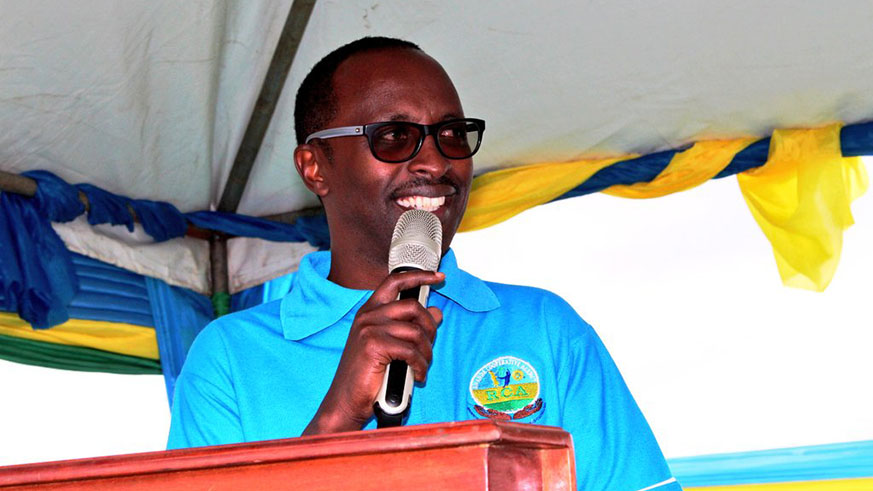 Western Province Governor Alphonse Munyentwali delivers his remarks at the event.