Kagame commissions 180 RDF cadet officers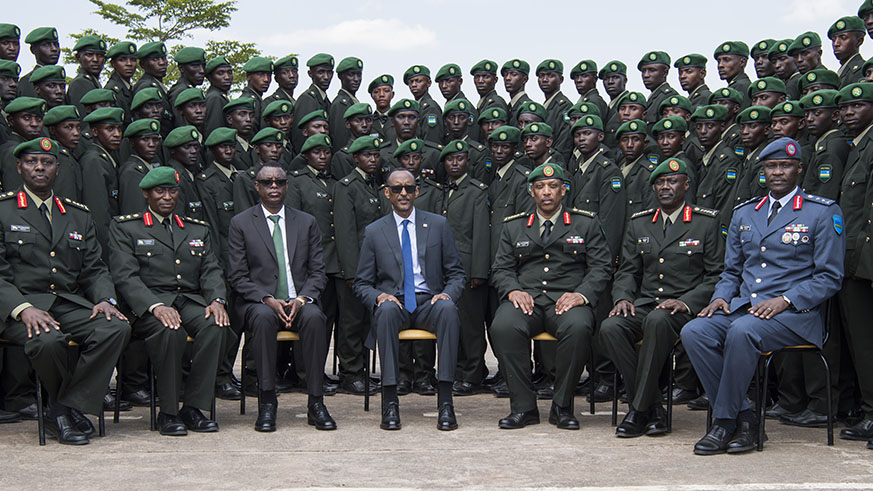 President Kagame poses for a group photo with the Officer Cadets following their commissioning at Rwanda Military Academy in Gako on Friday. With him are Defence Minister James Kabarebe, the Chief of Defence Staff Gen. Patrick Nyamvumba, Service Chiefs of the RDF and the Commandant of the Academy. Village Urugwiro.
Among the 180 commissioned officers, 17 were female.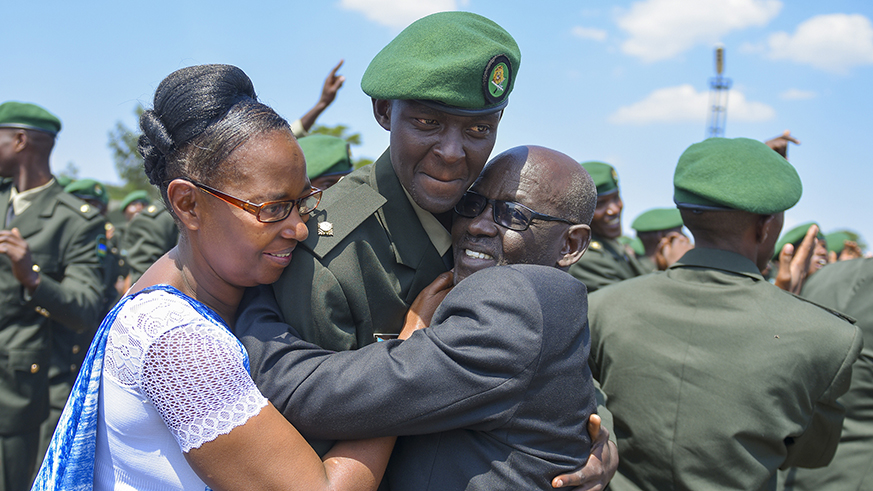 Parents hug a one of the officers after he was commissioned.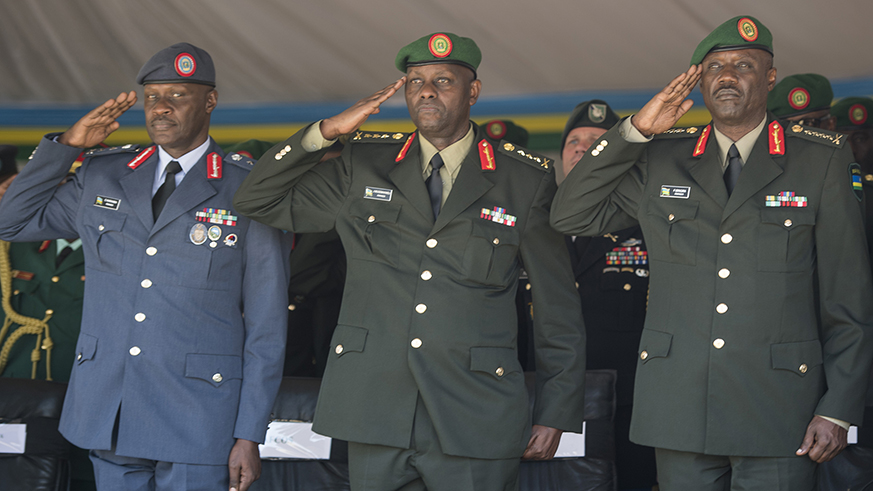 RDF Service Chiefs; (L-R) Maj Gen. Charles Karamba of Airforce, Lt. Gen. Jacques Musemakweli, the Chief of Staff, Land Forces and Gen. Fred Ibingira of Reserve Forces at the passout in Gako.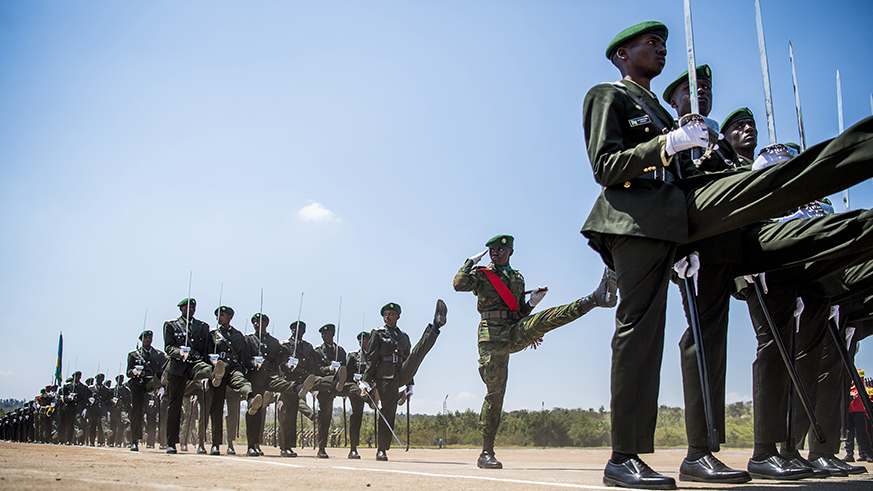 Cadet officers put up an exciting display during the passout at the RDF. Photos/Village Urugwiro.
The cadet officers were pipped with the rank of Second-Lieutenant in the Rwanda Defence Forces.