Pyrethrum farmers demand clarity on expansion of Volcanoes National Park
The Governor of Northern Province requested RDB to consult all pyrethrum farmers and property owners around the park so that compensation is properly made.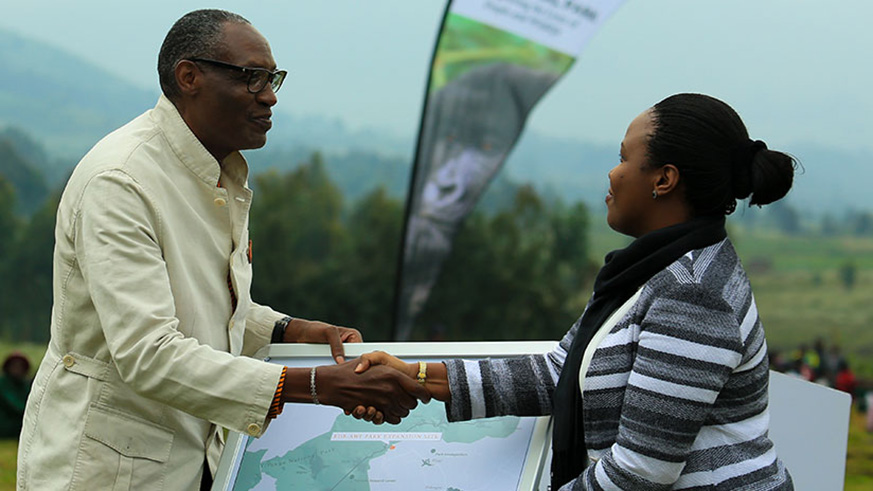 Kaddu Sebunya, the president of African Wildlife Foundation (left) hands over a map indicating 27 hectares of land to RDB CEO Clare Akamanzi which the foundation donated towards the expansion of Virunga park last year. File.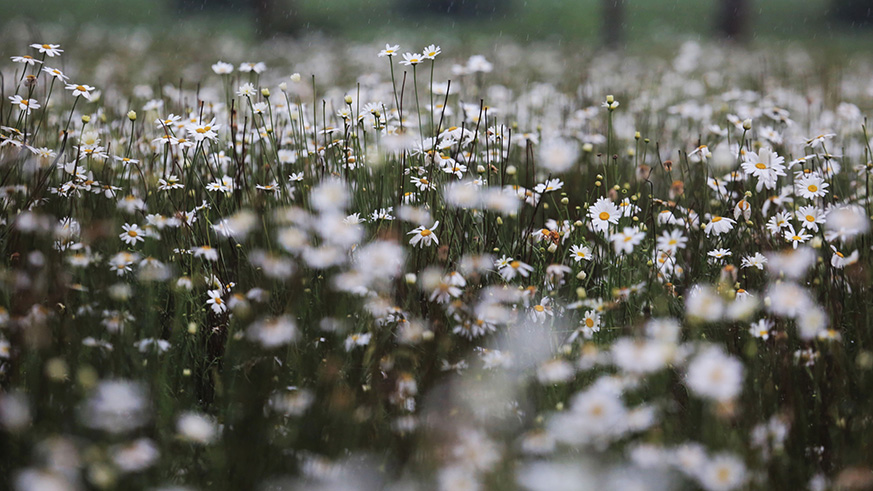 A pyrethrum plantation in the environs of Volcanoes National Park in Musanze District. Sam Ngendahimana.