Rwanda launches Rwf2.7 trillion agriculture development strategy
If agriculture strategy -- designed to increase farm productivity -- is implemented successfully, a big number of Rwandans will be elevated out of poverty.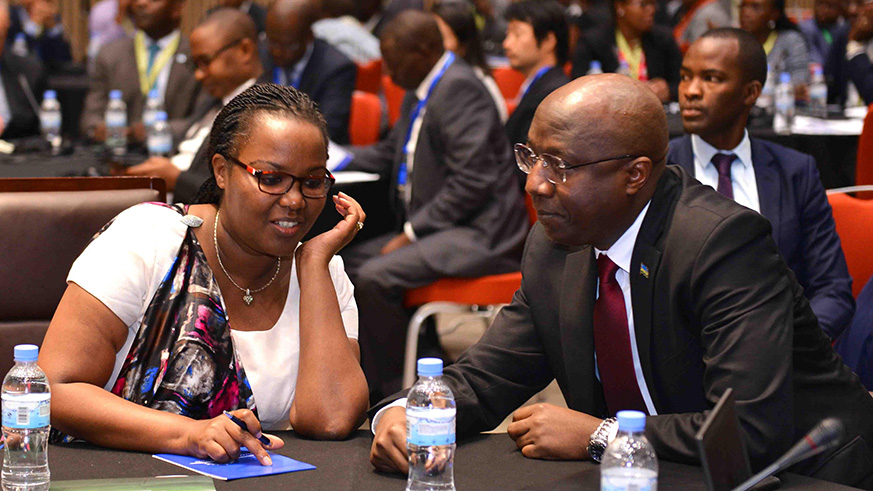 Prime Minister Edouard Ngirente consults with agriculture minister Gerardine Mukeshimana during the launch of the fourth Agriculture Transformation Strategy yesterday. The ambitious strategy is to be financed by public funding, development partners like the European Union and the private sector. / Courtesy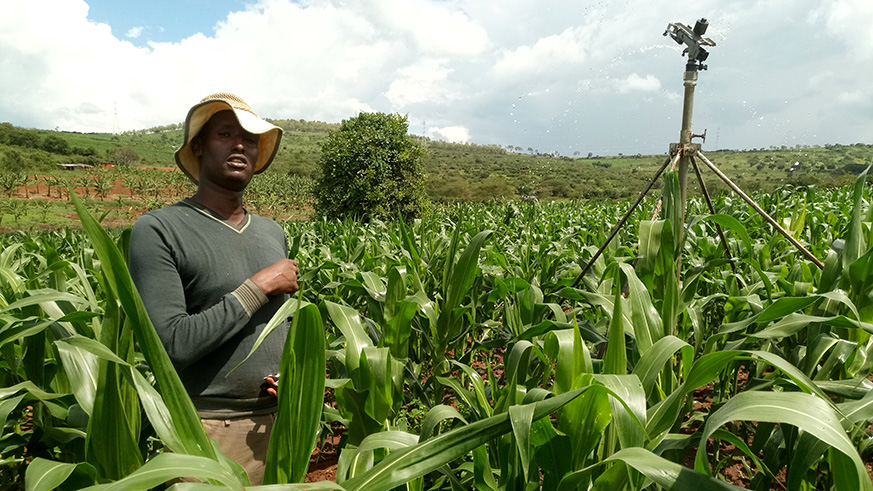 A farmer explaining how solar-powered irrigation system helps him withstand the effects of adverse drought in Nyagatare District, last year. Under PSTA4 Rwanda targets to more than double the irrigated area to 102,000 Emmanuel Ntirenganya. Sam Ngendahimana.