FEATURED: IRIGP adressing Rwanda's socio-economic needs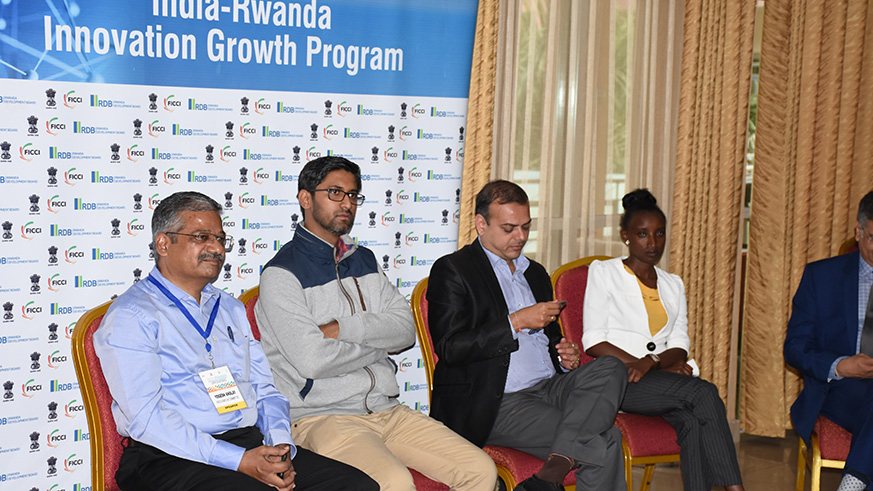 Extreme Left : Mr. Yogesh Andlay, Co-Chair FICCI Start-up Committee & leader of Indian Delegation hearing the Innovators during the Workshop in Kigali. All photos by Joseph Mudingu.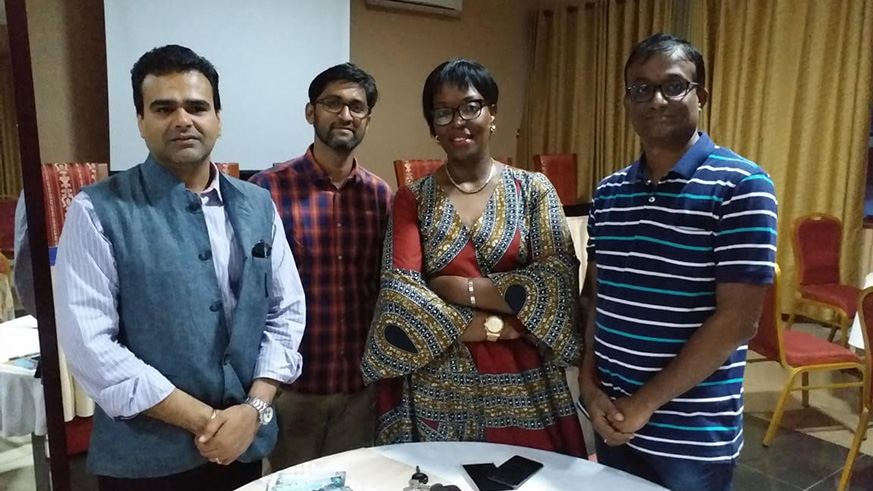 From R-L: Dr. Ravindran Bhubesh Kumar (Director – Food & Agriculture – RICH, Hyderabad); Ms. BURIZA Esperance (MD– Esline Foods Ltd); Mr. Ashwin Pawade (S4S) & Mr. Kartik Kapur (Programme Consultant – IRIGP).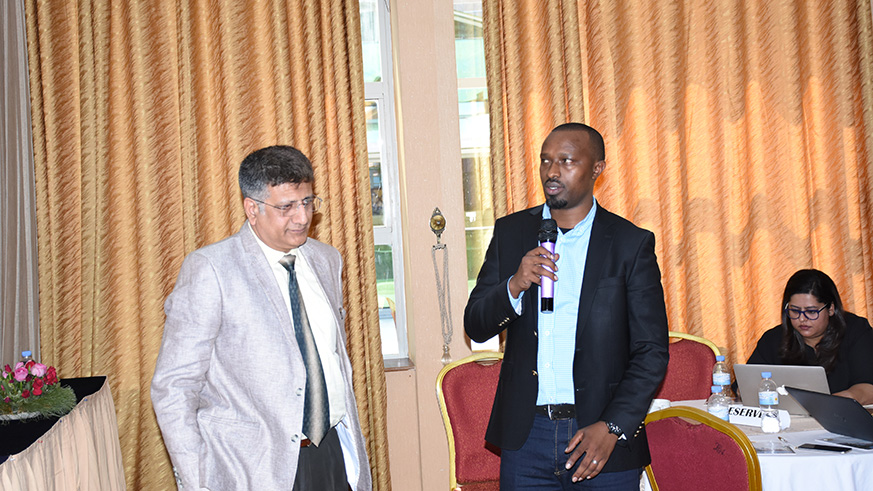 From Left to Right : Tejas Networks' Senior VP Int'l Sales Mr. Rajneesh Khullar along with Broadband Systems Corporation - Chief Commercial Officer, Mr. Gilbert KAYINAMURA & Ms. Divya Gajria (Asst. Director – FICCI).