Why Russian Foreign Minister was in Kigali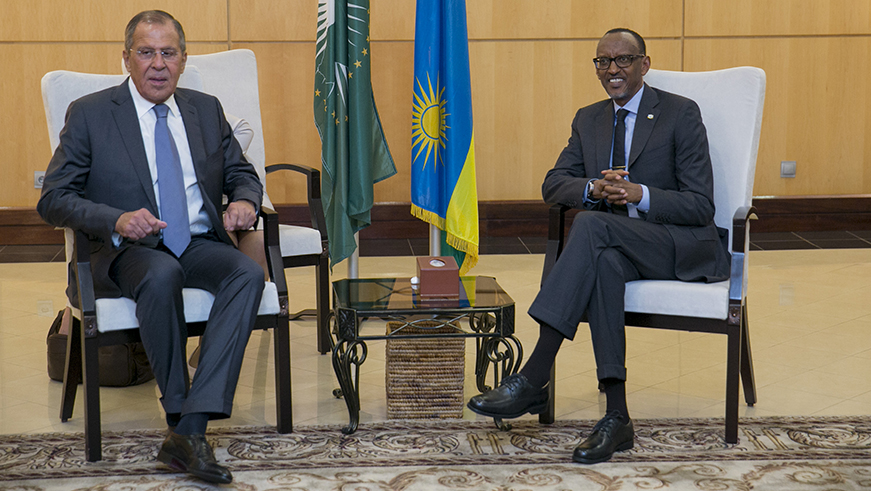 President Paul Kagame and Russian Foreign Affairs Minister Sergey Lavrov meet during the top Russian diplomat's one-day working visit to Rwanda, yesterday. Village Urugwiro.
Minister of foreign affair of Russia Sergey Lavrov addresses media during the press conference. Nadege I
Collins Mwai, reporter of the New Times asks questions during the press briefing yesterday. Nadege Imbabazi
Media during the press briefing. Nadege Imbabazi
Minister Louise Mushikiwabo Speaks during the press conference.
Russian delegation official meets Rwandan officials, the meeting aimed at strengthening bilateral cooperation between the two countries. Nadege I
Minister of Foreign affair Louse Mushikiwabo chats with minister of foreign affair of Russia Sergey Lavrov, during ta bilateral meeting yesterday. Nadege Imbabazi
Minister of Foreign affair Louse Mushikiwabo chats with minister of foreign affair of Russia Sergey Lavrov, during ta bilateral meeting yesterday. Nadege I