Featured: REG in advanced drive to improve power supply services in Kigali
REG' s new facility to ease power supply in Rwanda.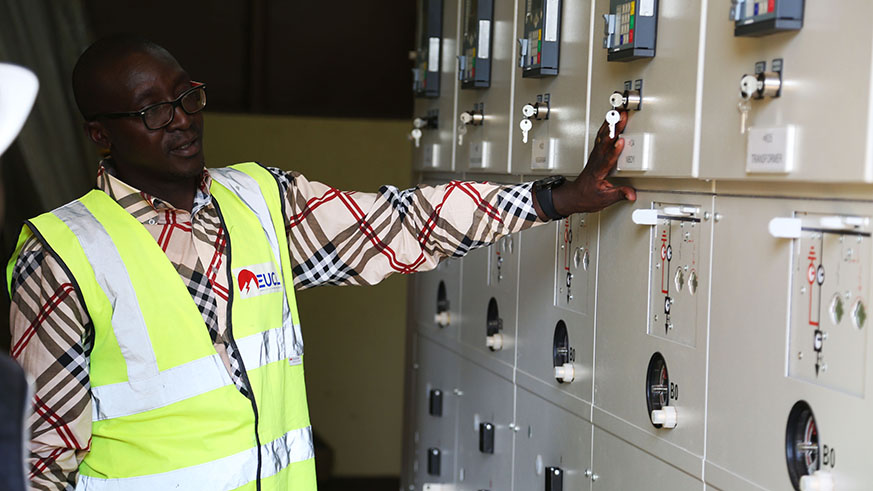 William Bihoyiki , The Acting Chief Engineer Standards and Projects said the facility will play role to better power supply. All photos by Sam Ngendahimana.
A pylon at Kicukiro substation.
Mobile Switching Substation at RDB.