Police officer Daniel Nyamwasa releases book on Rwandan identity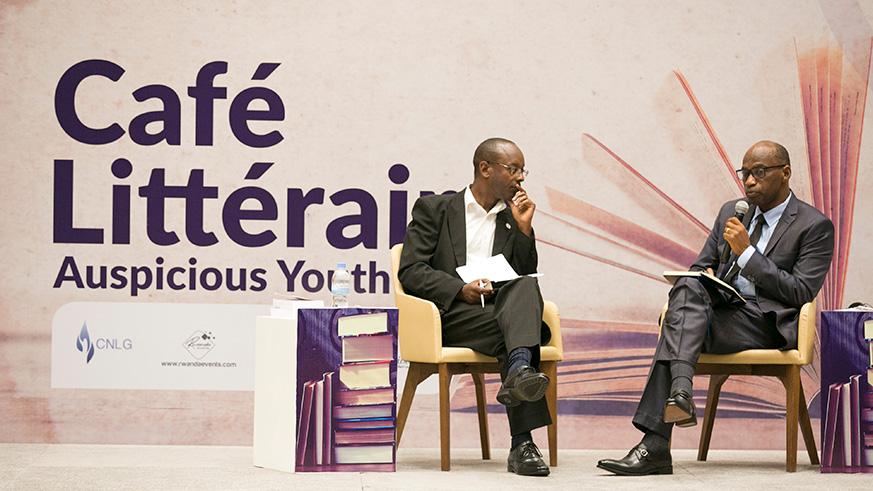 Dr Daniel Nyamwasa and Dr Jean Damascene Gasanabo, the moderator (left).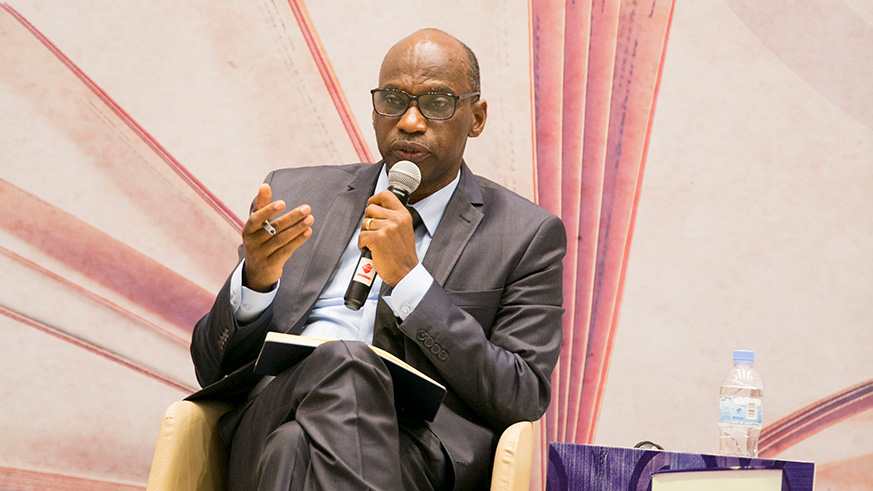 Dr Nyamwasa speaks at the release of his book.
a participant reads through the new book, 'Le mal rwandais'. Courtesy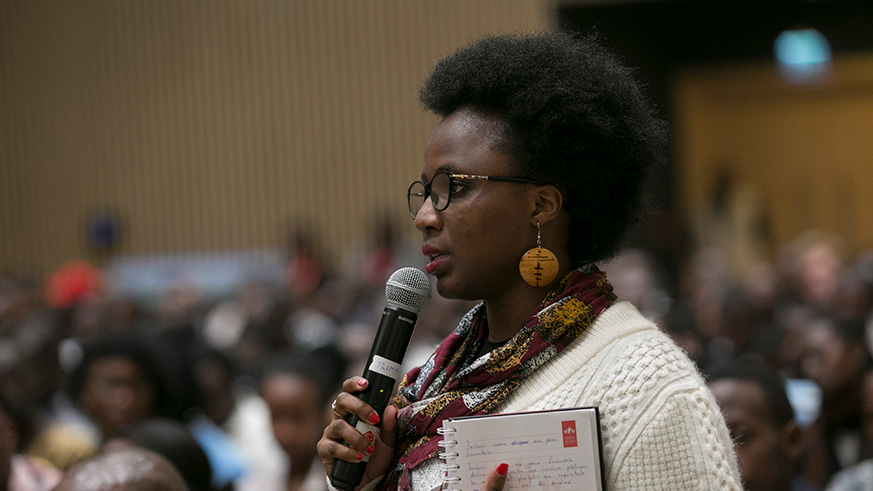 A participant asks a question during a Q and A session with the author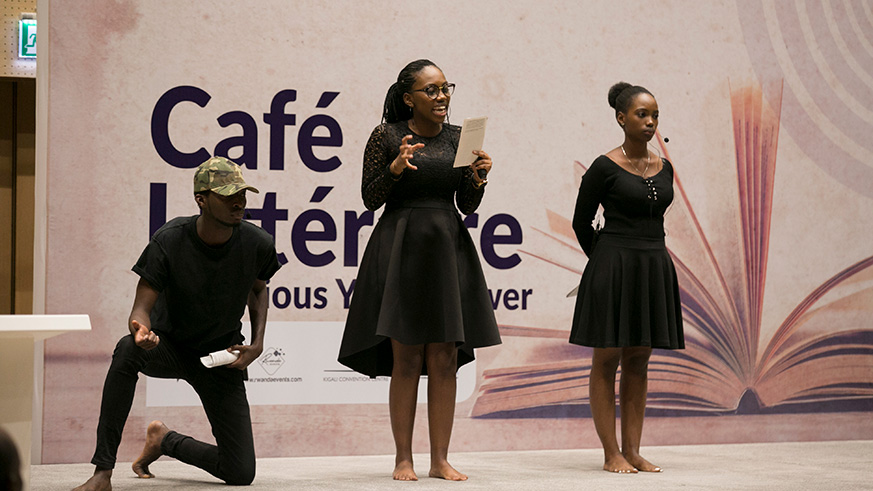 Young people reciting poems extracted from the book - Le mal Rwandais, de la racine au paroxysme du Genocide des Tutsi - by Dr Daniel Nyamwasa.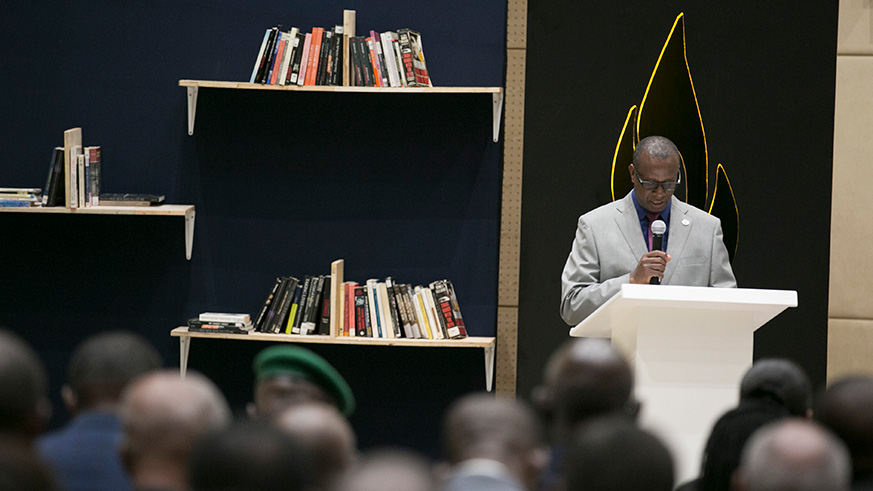 Dr Jean Damascene Bizimana, Executive of Secretary of Rwanda National Commission for the Fight Against Genocide(right), at the Kwibuka24 Cafe Litteraire.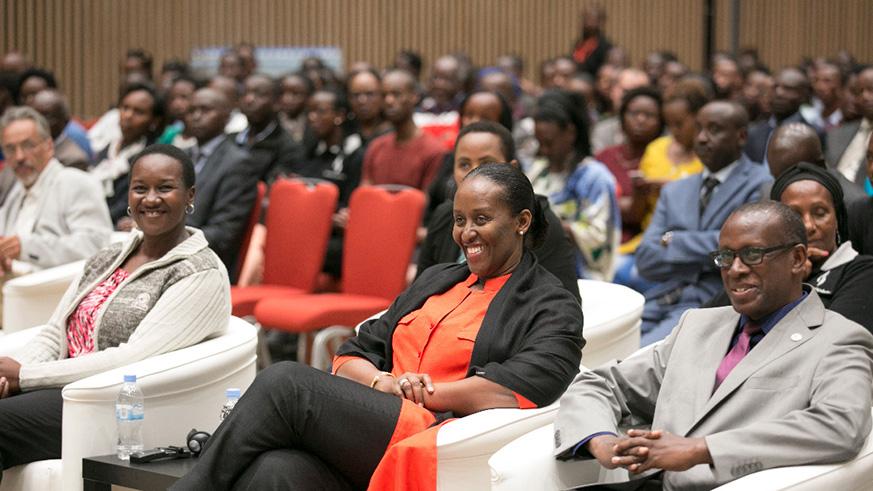 First Lady Mrs Jeannette Kagame; Sports and Culture minister, Uwacu Julienne (L) and Dr Jean Damascene Bizimana, the Executive Secretary of Rwanda National Commission for the Fight Against Genocide, at the Kwibuka24 Cafe Litteraire (Village Urugwiro)