EAC partner states move to harmonise pesticide regulation
The East African Community (EAC) is seeking ways to harmonise pesticide management guidelines, a move expected to help the region increase farm produce and address post-harvest losses.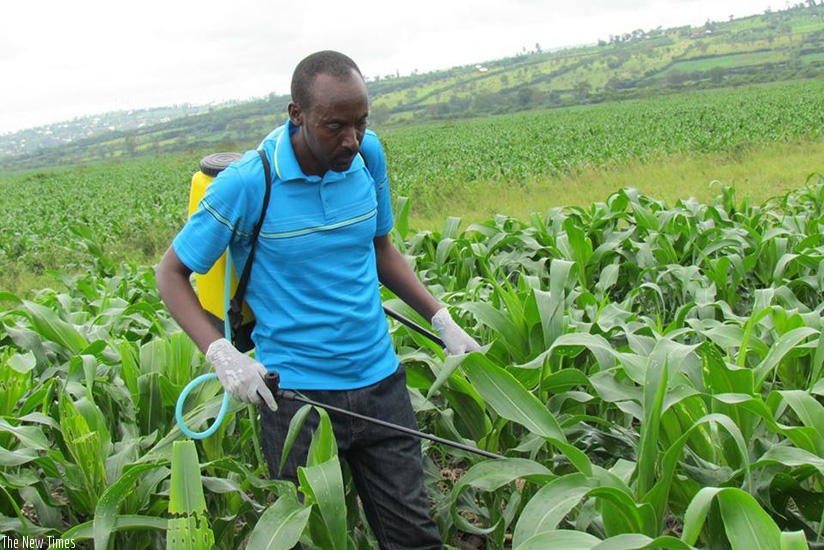 Didas Kayitare, the vice mayor in charge of economic development, Nyagatare District, sprays a maize plantation with army worm pesticides. The East African Community intends to har....