Kagame to African media: Tell your continent's story
President Paul Kagame has challenged African broadcasters to be more proactive in telling African stories and undo the current status quo whereby the continent's stories are often told by outsiders.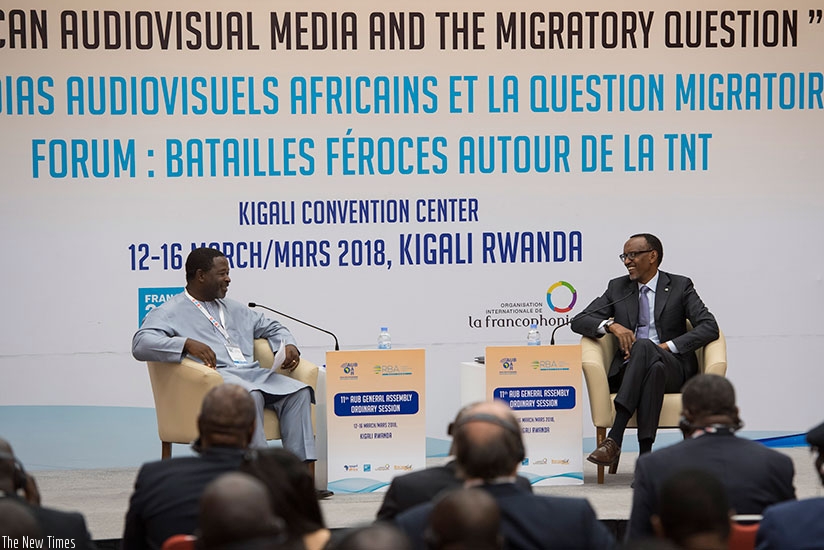 President Kagame during an interactive session with delegates attending the General Assembly of the African Union of Broadcasting at Kigali Convention Centre yesterday. Left is the....